WordPress might be the most popular platform in the world to build websites, but that doesn't mean that it's indestructible.
Actually, because millions of websites are using WordPress as their platform, it makes hackers more interested in figuring out how to crack the code for the WordPress sites.
This is why having a security plugin is important for your site. In this post, you're going to know about the 16 best WordPress security plugins for 2020.
Some of these plugins are different depending on what you're looking for, but every website should have a security plugin on it.
Time to dive deep and understand the basics.
Why You Need A Security Plugin?
Whether you're starting a blog, eCommerce store, or a website to brand your small business, your site will require different things like hosting, themes and plugins to run. Since you are buiding a space on the internet, there is always a possibility that a hacker wipe out your website and leave you with nothing.
Not to mention your name and address may be on that website's listing, which is scary enough as it is.
If you're also taking orders or payments on your site, you have an obligation to your customers to do everything in your power to keep their information safe during and after their purchase.
People attacking your site can get access to years worth of account info if they know exactly where to look, which can be a bad news for your customers and even worse news for you.
WordPress advertises that their platform has security measures built into it, but this shouldn't be enough for you. A good analogy would be a fence around your house. Does that fence make you comfortable enough not to lock your doors at night and when you leave?
We would hope not. A good security plugin is locking your doors, buying insurance, and investing in an alarm system for your site. This plugin will protect your website while also deferring any wandering hands and fingers to try to attack your site.
Make Sure Your Hosting Is Secure
Security plugins help fight against brute force attacks from your own domain, but it is also possible that your hosting can cause you trouble as well. This is why we recommend making sure your hosting company has built-in security measures of their own to make sure your site is as safe as possible.
If you aren't sure where to look or are worried about your current hosting not being secure enough, we recommend you check out Siteground.
Siteground has its own specialized security team that focuses just on web threats for the sites they host, along with a 24/7 system administration team to watch over their platform at all times.
They also have real-time server health checks that operate every 0.5 seconds, new firewall rules that get implemented to help with security threats, and an AI system that blocks 500,000 to 2 million brute-force attempts a day.
We're not saying that you have to use Siteground, but when our readers ask for our recommendation, we recommend Siteground and a big reason why we do that is because of how secure they are.
Best WordPress Security Plugins
Now with security plugins, you get what you pay for. Most of these security plugins come with a price on them, but there are a few that give you some of the options for free.
We'll mention in each summary of the plugin if it has a free version or if it has only a paid option. There's nothing wrong with going with a free option to start out if your business doesn't have the cash flow to use a premium one. Though, it should be a top priority to upgrade as soon as you can.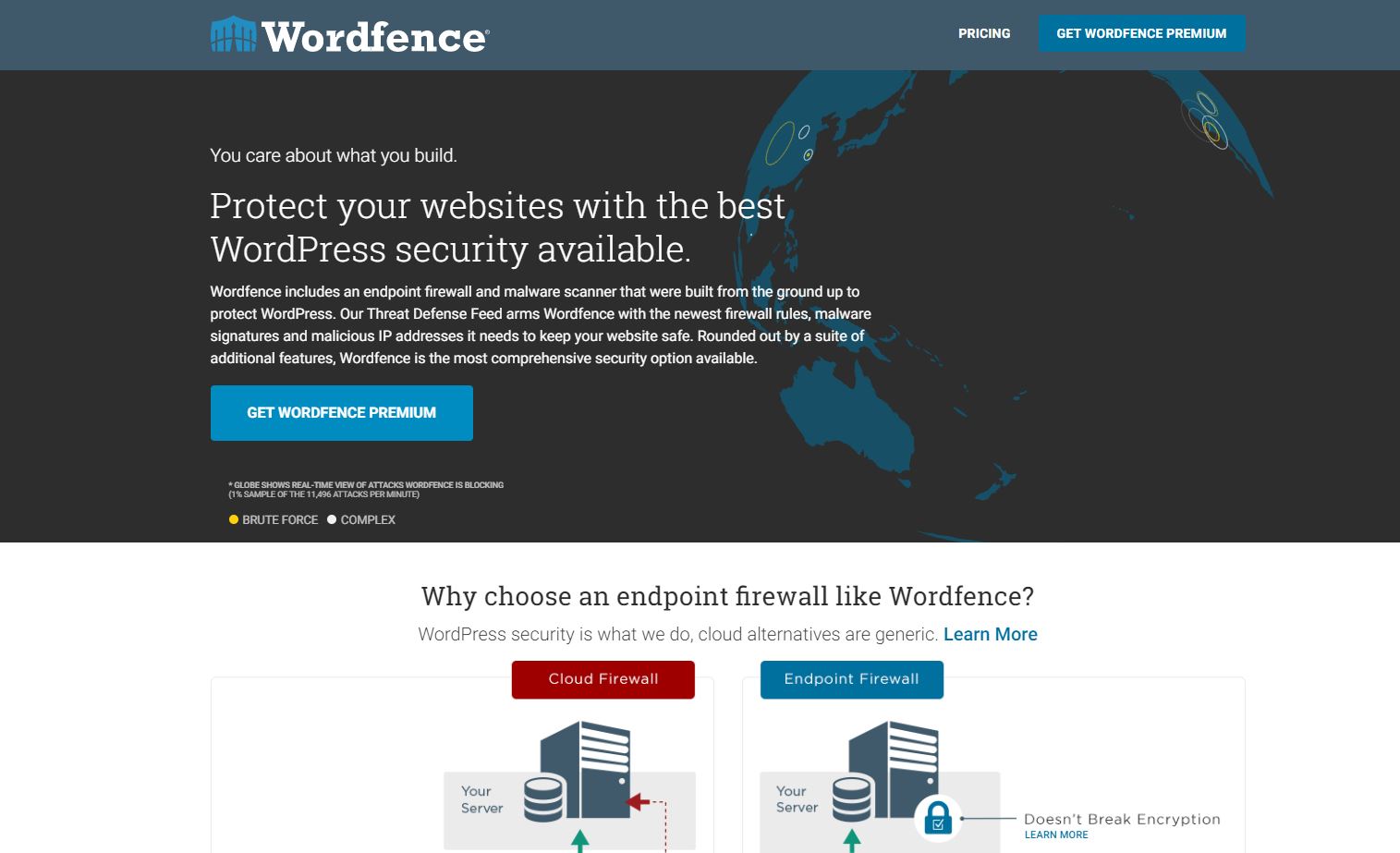 Wordfence is one of the best options on this list if you want to go the free route. The free version has everything from protection against those brute force attacks to firewall blocks. This firewall protection identifies and blocks malicious traffic coming to your site.
The defense against brute force attacks allows Wordfence to limit the login attempts that hackers use to try to guess the login info for your site. They also have a comment spam filter that removes any dangerous URLs and suspicious content that might be put on your site.
Now, of course, Wordfence has a premium version as well that offers even more benefits to using their plugin. Some of the premium benefits include real-time IP Blacklist blocks, which helps your site not load for malicious IPs, leaving load time available for your important customers. You also get country blocking, more frequent scans and spam checks, and premium support under this plan.
With over 2 million active installs, Wordfence continues to gain the trust of millions of WordPress users worldwide.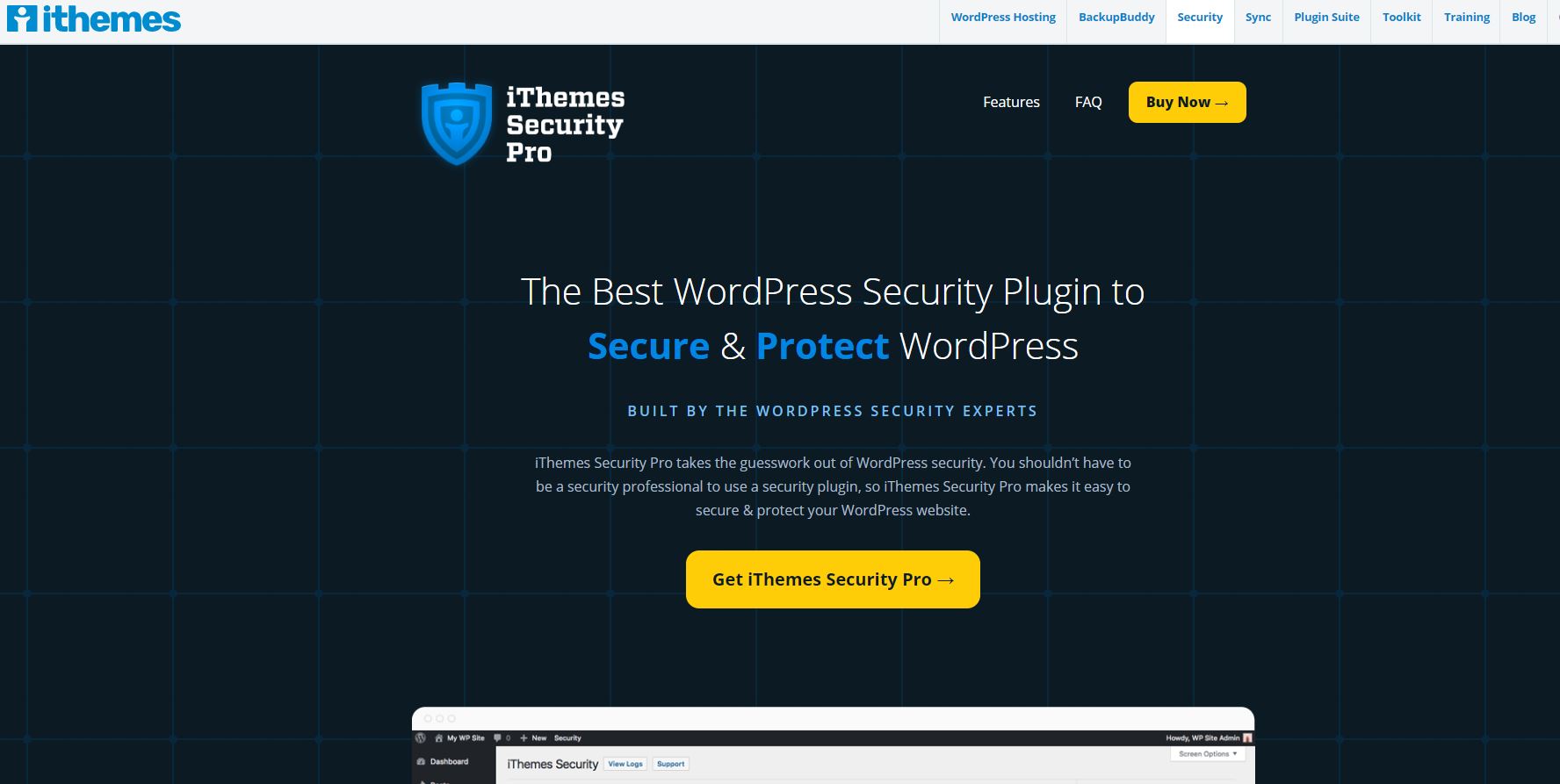 iThemes Security (formerly Better WP Security) gives you over 30+ ways to secure and protect your WordPress site. One of the best things about iThemes is that they've been around since 2008, which means if you install this plugin, it's not just going to go away because of an unreliable source.
iThemes (free version) bans users once they try to attack your sites from accessing your website again, which allows you to have tighter protection against repeat attackers. They also scan and report WordPress security vulnerabilities and ways to fix them, bans troublesome users, and strengthens server security.
The pro version of iThemes allows you to have two-factor authentication to ensure safe logins to your website every time. Some extra premium features include database backups and import/export options, Google ReCaptcha features, user action logging, and more.
These are only a few of the features that come with iThemes, and it has over 900,000+ installations. Lots of people trust iThemes security, and we would have no problem using this on our sites as well.

All In One WP Security & Firewall is one of the easiest to use plugins on this list, and with over 800,000 downloads, you can see that people like using it. This plugin is a well-balanced solution to protecting every level of your website.
Some of the features include protection against those brute force and DDoS attacks, monitoring and viewing the failed login attempts and security activity on accounts, and enhancing the user registration security.
All In One is also one of the most beginner-friendly plugins on this list. There are graphs and meters on the backend to allow you to see things like security strength while also giving you tips on what to do to make it stronger.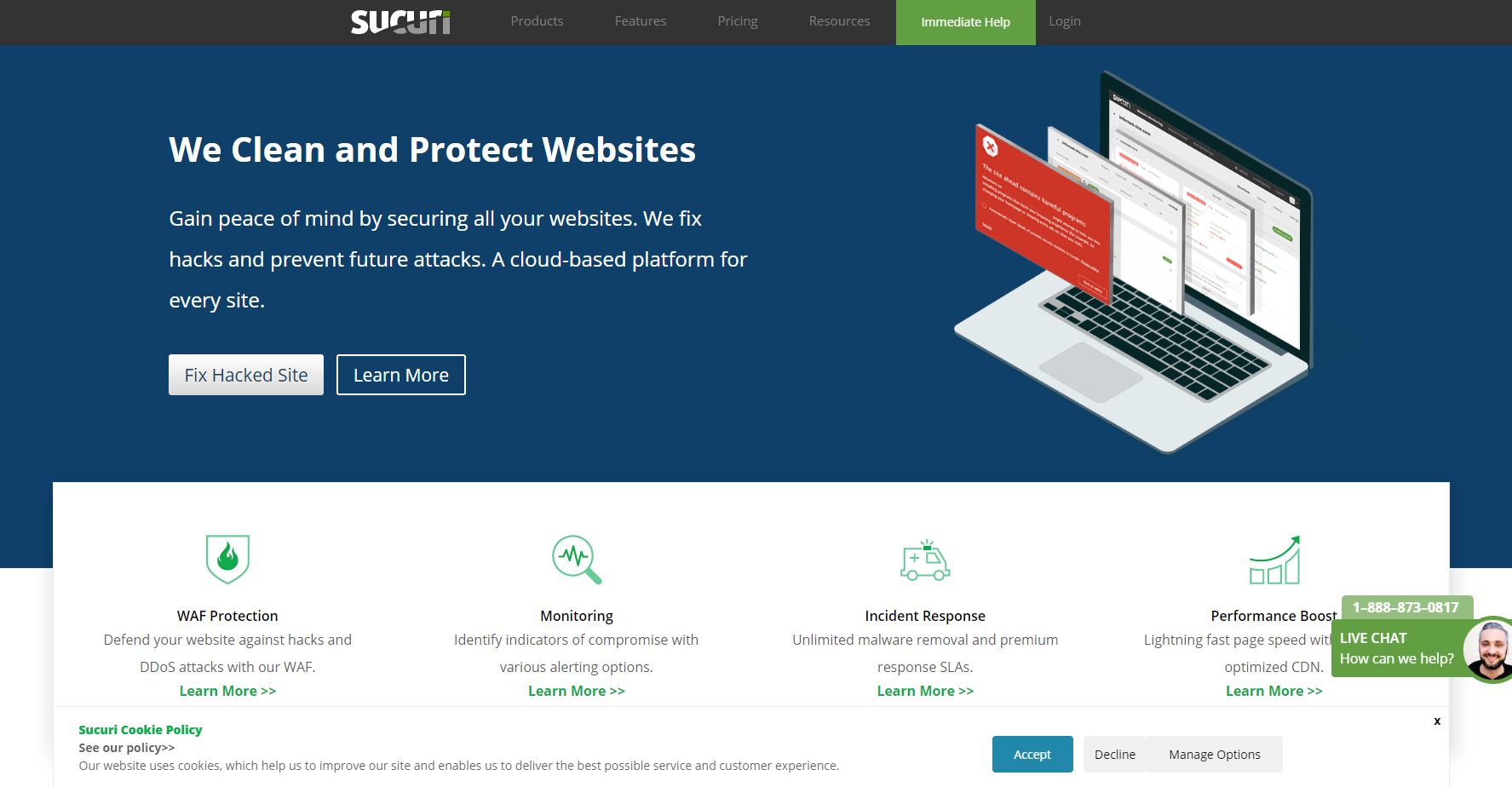 The Sucuri Security plugin has a free version, as well as a premium version. Like others on this list, most smaller websites can work with the free version for a start. The free version has a special auditing feature that lets you know how well the plugin is protecting your website.
Some other features in the free program include file integrity monitoring, security hardening & notification and more. It also incorporates various blacklist engines, including Google Safe Browsing, Sucuri Labs, Norton, McAfee Site Advisor and more.
The one bit of an upgrade that comes with the premium plan is that they add the security of a web application firewall onto your site. You also can pay for more customer service channels and more frequent scans of your website. These are things you'd have to pay for gaining the premium benefits of the plugin.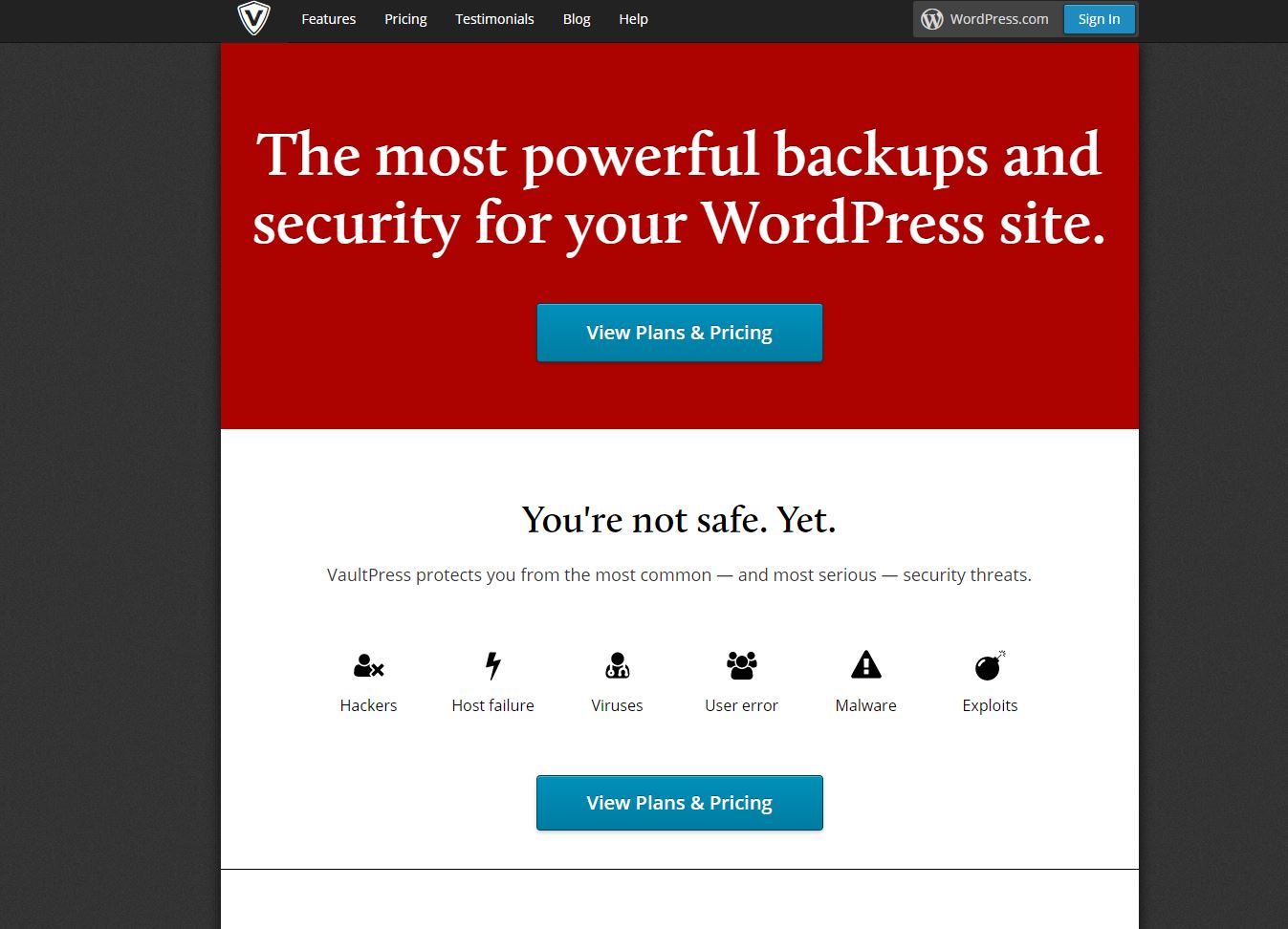 Vaultpress is a WordPress plugin that allows you to have security scanning and real-time backup service. The company that created Vaultpress is Automattic, which is one of the most reliable WordPress companies out there.
This plugin is as much a safe haven for your website. Vaultpress backs up every post, comment, media file, and all your settings all automated. This allows your website to be restored if anything wrong happens to your website.
Vaultpress doesn't have a free plan, so there are personal and business plans that you can choose from. With over 80,000 installations, many people rely on these two plans to back up their site's content with ease.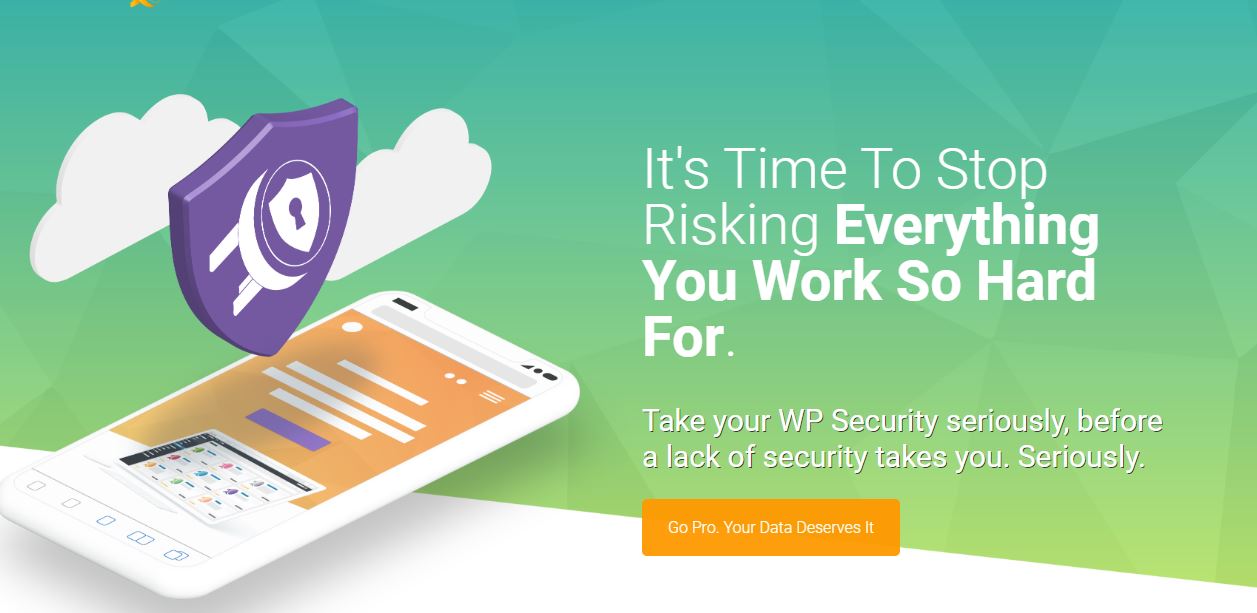 Shield Security markets that they will make your website security simple and effective, which could be a very important factor in this technical category. It is one of the easiest plugins to set up on this list.
Shield starts protecting and scanning your site from the moment you activate it. Basic Shield Security is free, but if you want to get better protection and 24-hour support, you can always upgrade to the pro version.
This security plugin does all the heavy lifting for you, and this is why over 80,000 people trust Shield Security on their site.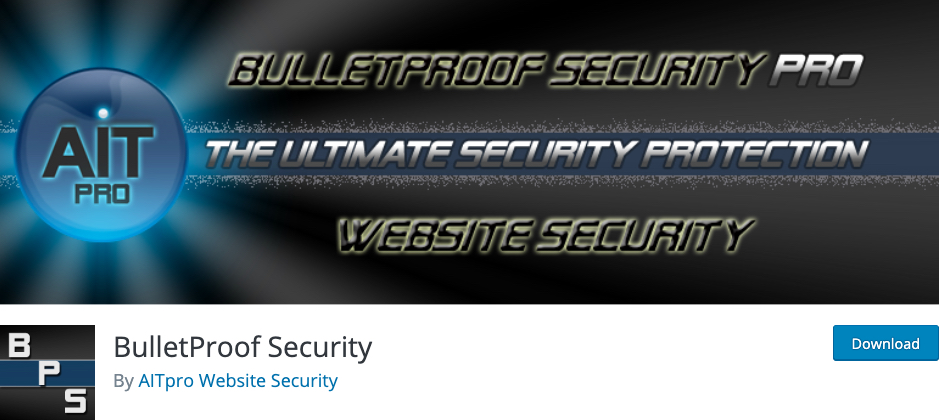 The BulletProof Security plugin protects your website and has a free and premium version. The free version is enough for a small website and offers tools like login security and monitoring, database backups, anti-spam and anti-hacking tools and more.
The premium version comes with some of the most advanced options on this list, like ARQ intrusion detection and encryption solutions, but this requires you to know how to set it up anyway. So the premium version would only be worth it if you're a real techy.
The free version of BulletProof Security is installed by more than 60,000 website. You can give it a free try to see if it works well with your site.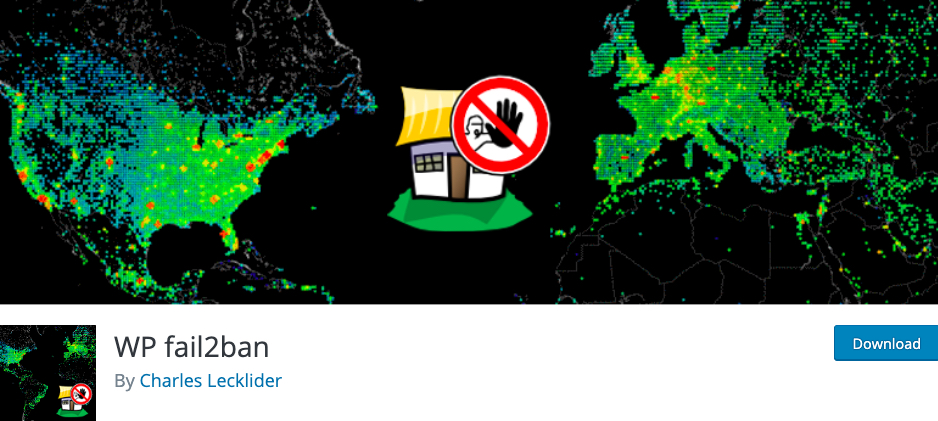 WP fail2ban isn't as elaborate as other plugins on this list as it only has one feature, but it is probably the most important. It protects you from brute force attacks. WP fail2ban involves a little more tech knowledge than others as you have to specify via PHP code which settings you would want.
The plugin comes with the filters that allow for either immediate banning of IPs or lenient banning if you do not want to be forceful with the bans.
You do need some PHP knowledge to run this plugin, so if you don't know any coding, this might not be the plugin for you. Though, if you do, this plugin is good and effective and does its job well.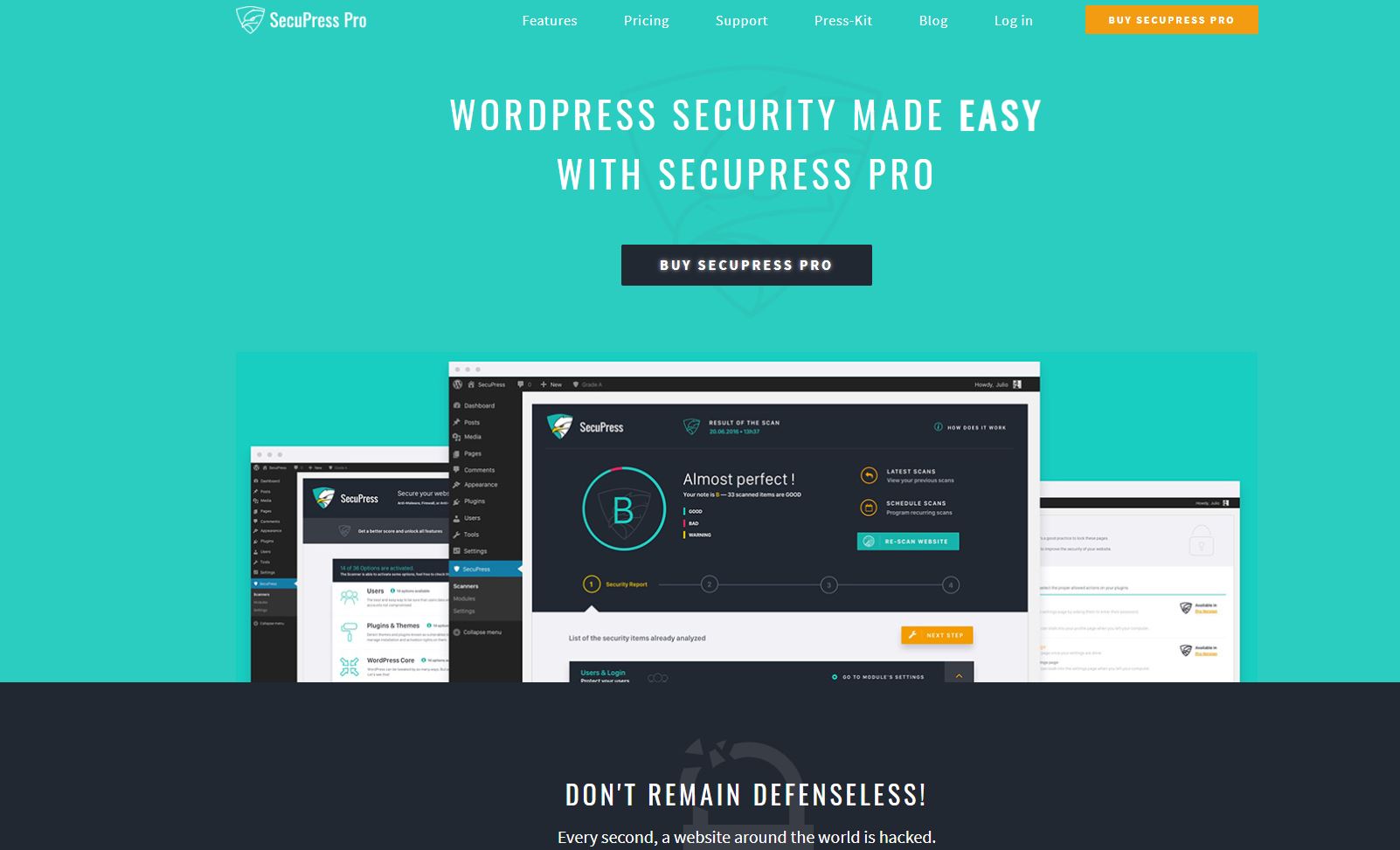 SecuPress is one of the newer plugins on the list, but it's growing fast. There is a free version and a premium version of this plugin, and they both come with a ton of features.
SecuPress has one of the best interfaces out of all these plugins. It can scan your site and identify 35 different security points and give you the security "health" of your website.
It can also block brute force logins, block IPs, and it comes with a firewall. It also includes the protection of your security keys as well as blocks visits from bad bots.
The premium version comes with alerts and notifications, two-factor authentication, PHP malware scans, and GeoIP blocking. As we said, SecuPress is newer with only 20,000+ downloads but still one of the most downloaded plugins on this list.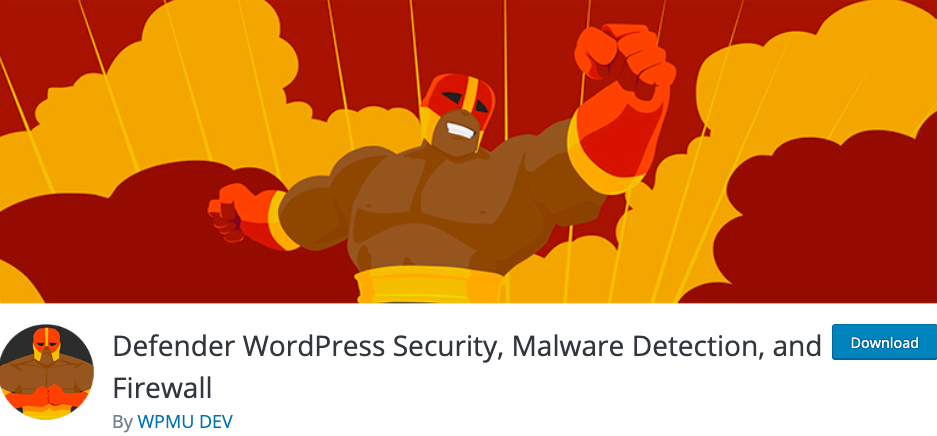 Defender is one of the most popular plugins in the WPMU DEV catalog. It adds some of the best WordPress security with just a few clicks. The plugin has a five-star rating and over 20,000 downloads on the WordPress repository.
Defender comes with free scans for suspicious codes, Google 2 Step verification, blacklisting suspicious IPs, and a lot more. The best part is, Defender adds all the hardening and security tweaks you need without you having to go through the complex settings like some of those other plugins.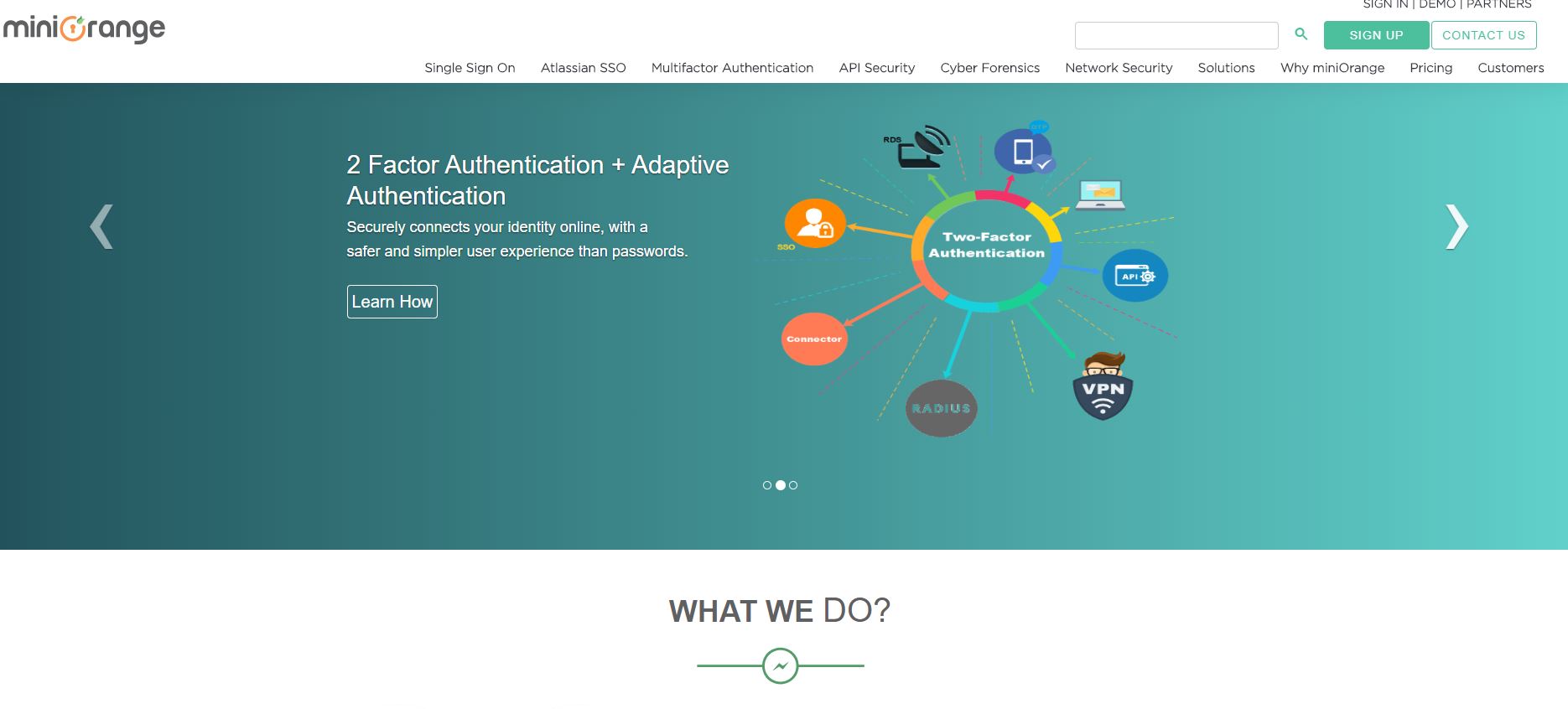 Most of these plugins are a resource that gives you 360-degree protection on your site, which is good. But some of the plugins (even the premium plans) we've listed here don't come with two-factor authentication.
That's where Google Authenticator comes in. It adds a second layer of security to your login module, where it will send you a push notification to your phone or another form of communication. You'll have to authenticate the same by entering the correct number/text it sends on your mobile.
This helps make sure no bots are able to access your site. In fact, even if anyone guesses your password, it will prevent them accessing your website due to the 2-factor authentication.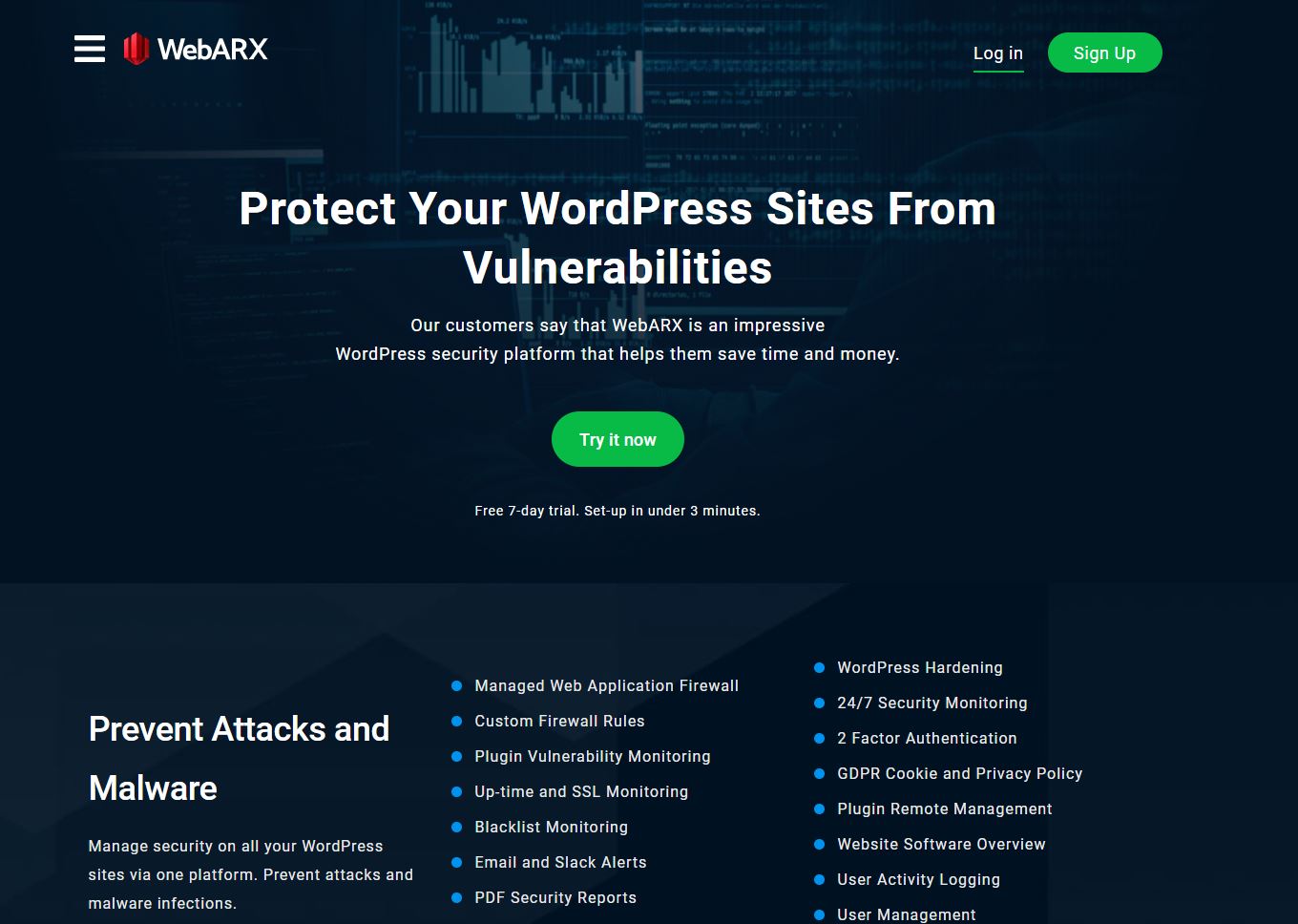 WebARX is a premium-only plugin that is known for its firewall that updates automatically to prevent plugin and theme security vulnerabilities. You can block malicious bots and their hacking attempts, prevent malware infections and protect your website from brute-force attacks with this plugin.
You also get things like up-time and SSL Monitoring, two-factor authentication, WordPress hardening and more. As this plugin only has a premium version, it doesn't have the number of downloads that some of these other sites have, but WebARX is top-notch when it comes to managing the security of your website.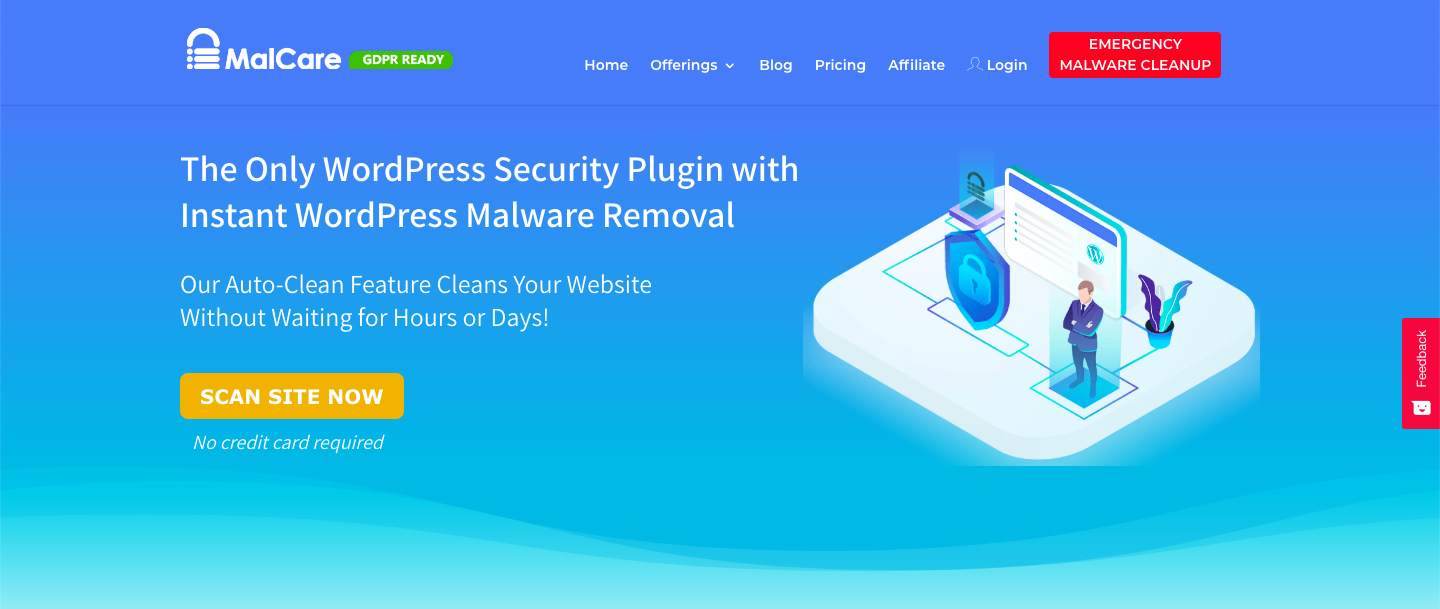 If you're looking for one of the complete security plugins than MalCare might make the top of your list. They analyzed over 240,000 websites to identify complex malware before developing this freemium plugin, so you know that its got time and effort put into it.
MalCare also has a removal service if you do have a problem on your site that takes action to remove it with one click, no technical knowledge needed. The pro version is more effective, allowing you to tighten the security on your WordPress site. You can make real-time backups that you can access even after 365 days.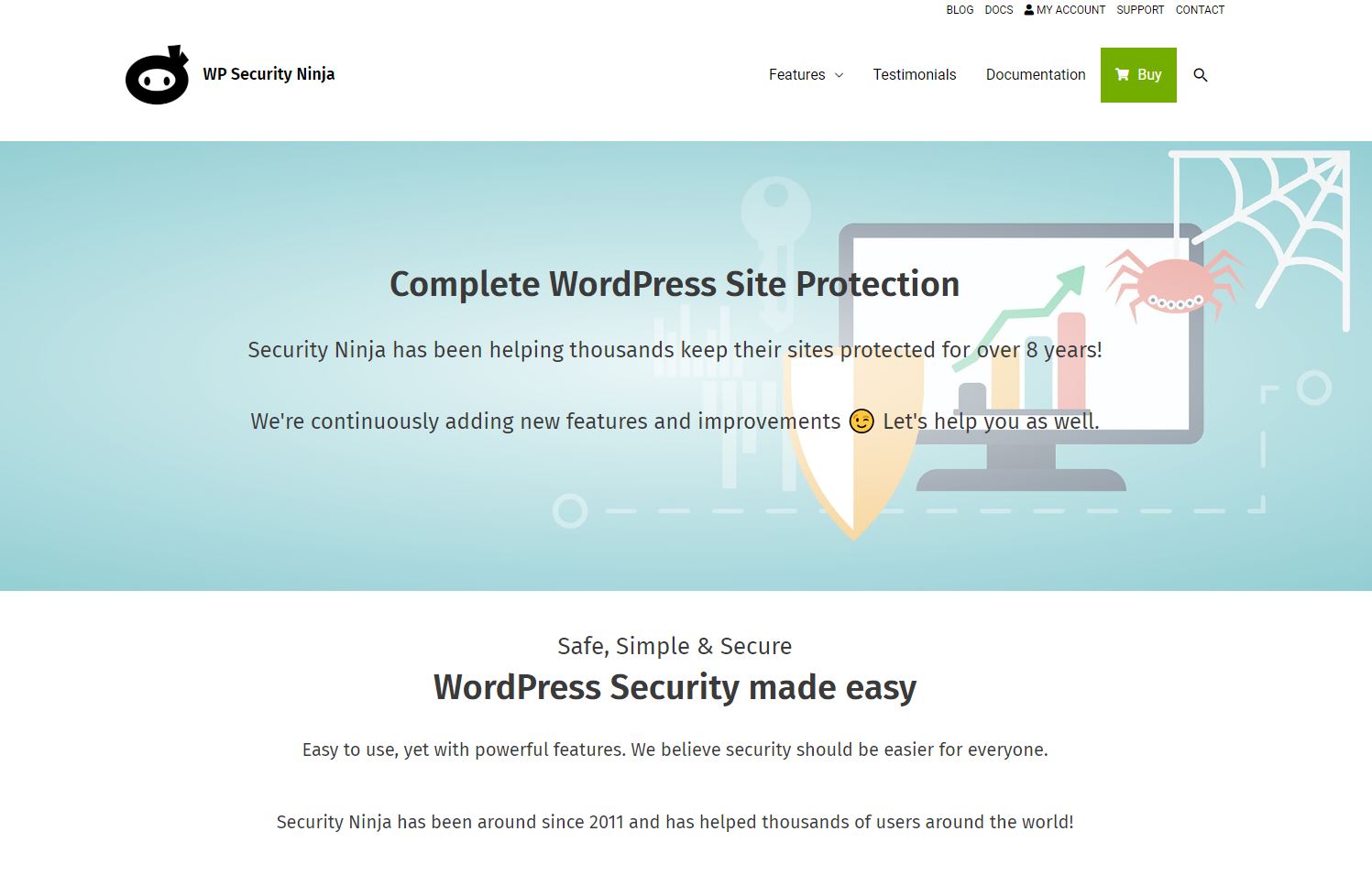 Security Ninja has been helping thousands of website owners feel safe for over eight years. Just like others, they have a free and premium model.
The free model runs 50 security tests ranging from checking your files for malicious content to various PHP settings.
This plugin has a brute force check for all user passwords to ensure you have a strong password. It also comes with an auto fixer button that basically allows their tool to work their magic on your site, so you don't have to worry about the tech.
Some extra features include scanning plugins and themes for suspicious content and malware, a list of known bad IPs to block, and a log of all events on your site.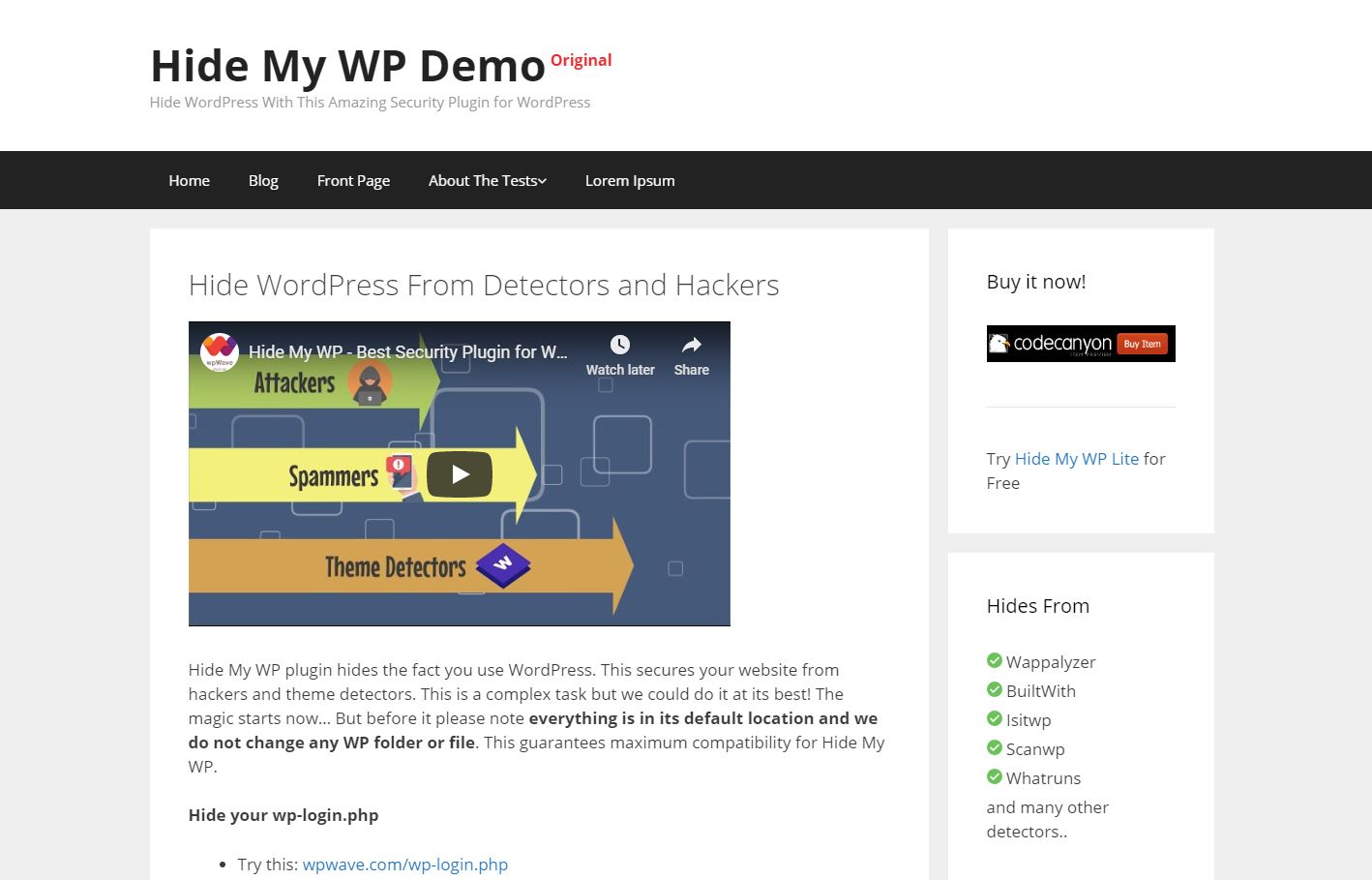 Hide My WP is another plugin on this list that has a small purpose instead of security on your entire site. This plugin hides the fact that your site is on WordPress at all. WordPress hackers and spammers use certain tools to find WordPress sites all over the web and this tool keeps you off that list.
This keeps your site off their radar and hides your wp-admin screen. It sounds simple because it is. It is only a premium plugin and does involve a little bit of technical knowledge to be able to install and implement the plugin on your website.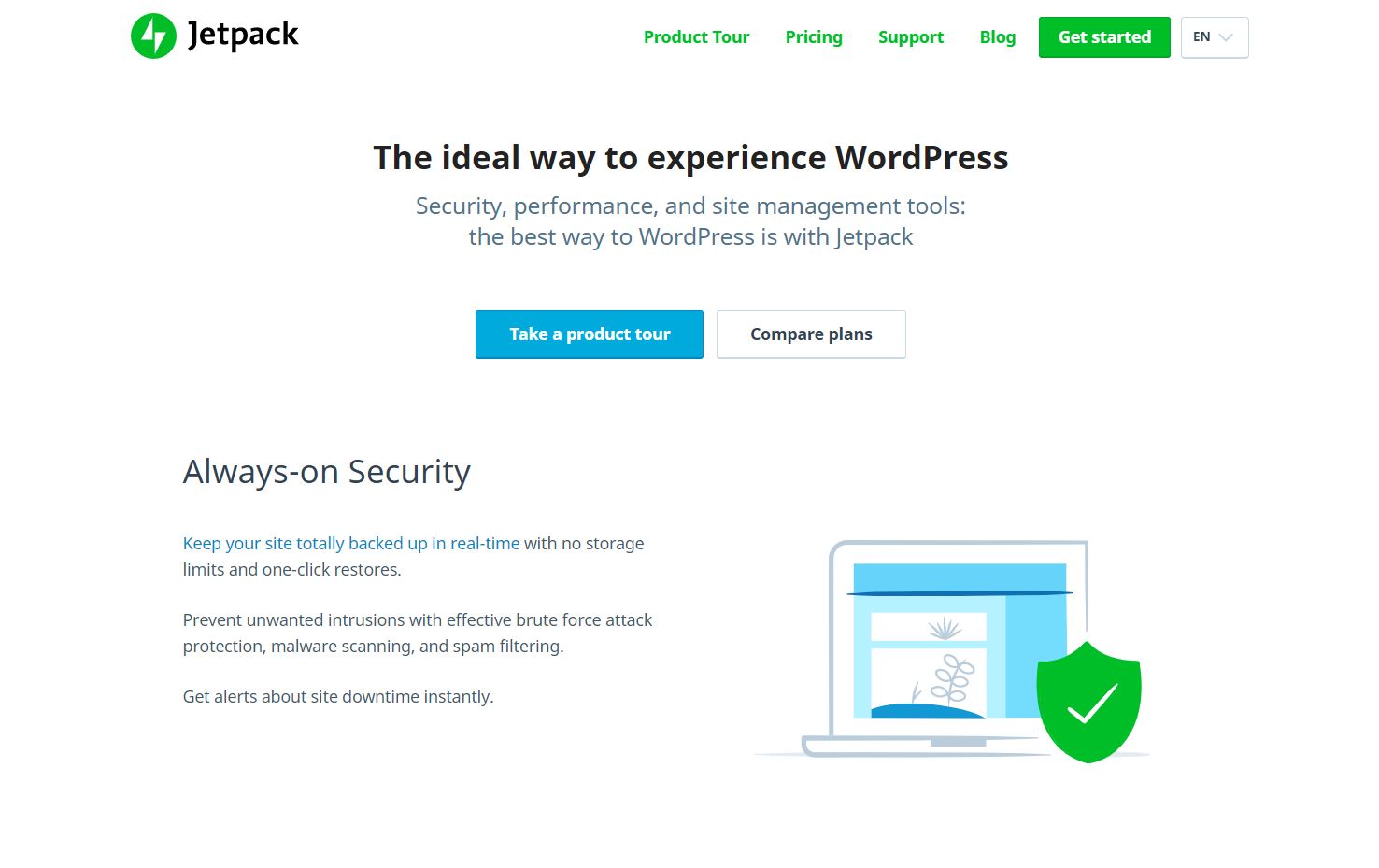 To end our list, what better plugin could be suggested than one created by WordPress themselves. If you've ever created a site with WordPress, you're probably familiar with Jetpack. It's not the flashiest or most talked-about security tool on the market, but it does get the job done.
Along with it coming pre-installed with some hosting companies, Jetpack is one of the easiest and accessible security plugins on the market. It's, of course, free with a premium plan available. The free plan comes with brute-force protection, spam filtering, and file integrity monitoring along with lots more.
Wrapping Up
We hope this article helped you find the the best WordPress security plugin for your website. You end up making all these investments into your site, whether it's your money, time, or energy, and the last thing you should want is for it to be easily attacked by a hacker.
If you have any questions about any of these plugins, please be sure to ask them in the comments. We'll be happy to answer your queries.