WordPress has really been a game-changer for creating websites for not so tech-savvy people like authors, writers, fashion bloggers, etc. If you'd ask someone in the early '20s to create a website for you, it would probably cost you a few thousand dollars to do so.
Thankfully, WordPress came in 2013 and literally changed the game. It is the most preferred platform for blogging, and you can literally get started on the platform by spending less than 30 mins.
If you are an avid blogger, author, writer, or someone who really wants to showcase their creativity on a user friendly, feature-rich online platform, WordPress would be the right choice for you.
15 Best WordPress Themes for Writers and Authors
In this post, we have thoroughly researched and jotted down 15 best WordPress themes for writers and authors. If you are a budding writer, we bet this post will definitely satisfy your design acumen.
Before starting with the detailed reviews, we would want you to keep certain parameters in your mind while choosing your next WordPress theme, especially if you are a beginner or a newbie.
Points to Remember:
Optimized and Clean Typography: A theme with powerful typography ensures your content is always readable no matter what device your visitor uses.
Responsive Theme: Avoid flashy design elements (unless you are writing on topics that demand flashy and chic design ). Its always better to go for a minimalist design for better readability.
Portfolio/Gallery Support: If you want to attract new customers, make sure that the theme supports the same.
WooCommerce Support: If creating a store is your goal, you need to make sure that the WordPress theme supports WooCommerce.
15 Best WordPress Themes for Writers and Authors
Time to get into details and see the best themes for writers. We have focused a lot on themes that have a minimalist but good design, load fast, and are SEO ready so that you can get maximum visibility from the search engines.
Make sure you check the required demos before choosing any theme. It would give you a fair idea of how your website would look post theme installation.
1

Writer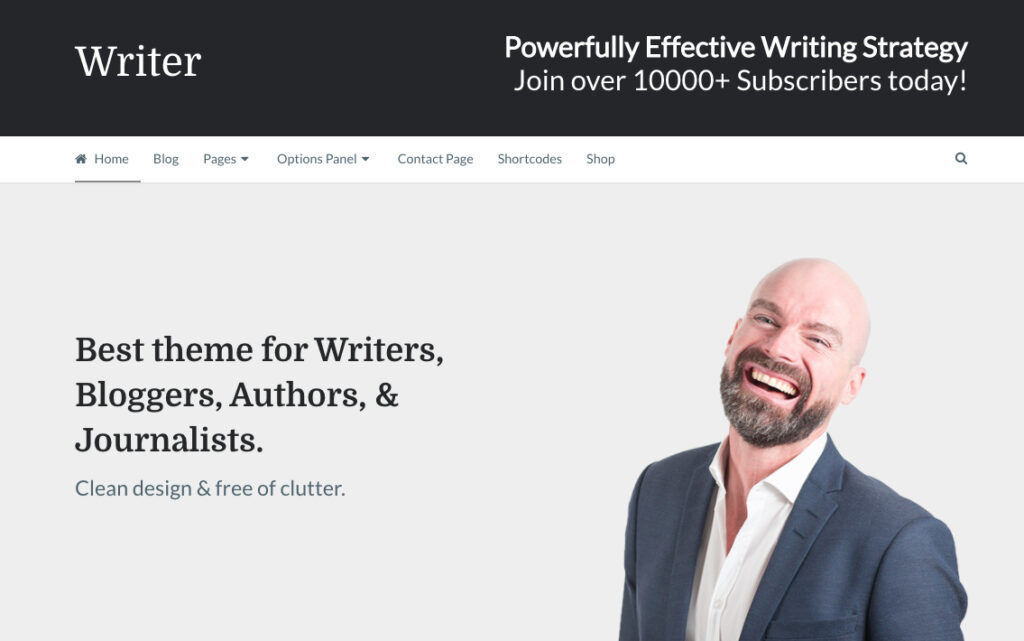 Starting with the beast, Writer is our highly acknowledged theme which is being used on thousands of websites by bloggers and writers all across the globe. Rest said it is one of the best WordPress themes for Writers.
We literally had to do a lot of homework while creating a theme that would be perfect for writers and authors to pen down their ideas in an efficient manner on the web.
The themes user interface is so easy to navigate and use that even a newbie could get started with the same in less than 5 minutes.
The best part about the theme is that it helps the readers largely focus on the content rather than too many visuals and imagery. This makes it one of the best WordPress themes for writers.
Rest said we insist you check the Demo and also read a ton of customer reviews so that you are assured about the theme and the awesome features it comes loaded with.
Key Features:
It is a fully responsive WordPress theme for freelancers, authors, and journalists.
It comes with three predefined layouts that you can use with just one click installation.
It is an Adsense optimized theme so that you squeeze maximum revenue out of your blog.
WooCommerce optimized for creating clean and easy to navigate online stores.
Price: The single site license starts from $35.
2

Noteblog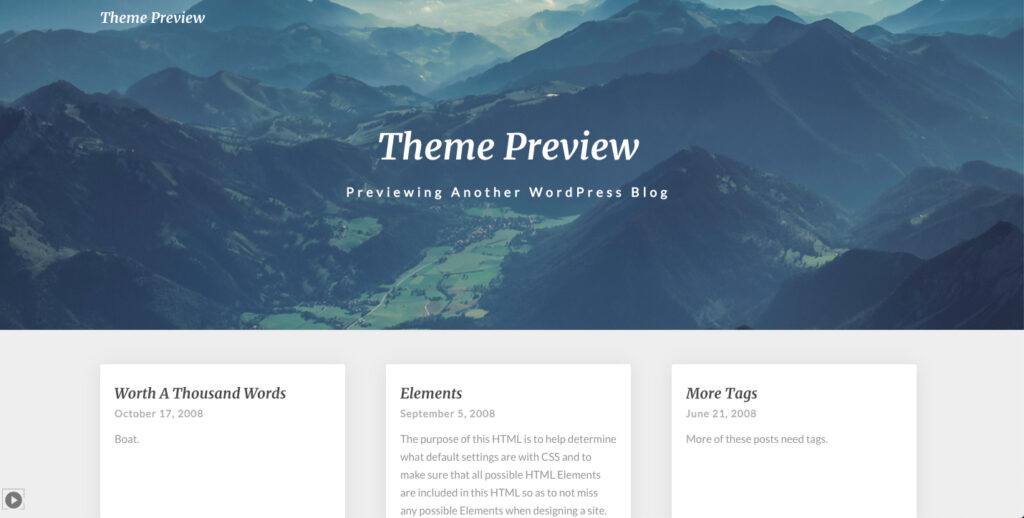 Noteblog is a well-optimized and one of the best free WordPress themes for writers and journalists. It has got a simple to use interface which is pretty decent for beginners.
The layout is pretty modern and you can use it for journals, news websites, and blogging.
It is a good option if you are looking for a free theme for your website. You can even create well-designed landing pages with pixel-perfect images for your business which would help you maximize your revenue through ads or affiliate marketing.
Key Features:
It is a simple but responsive WordPress theme.
It is an SEO optimized theme.
Supports dark and white layouts for emphasizing on the content.
Includes features like header image, widgets to create a premium blog with no expense.
Price: It is a free WordPress theme.
3

WordPress for Writers – Author Theme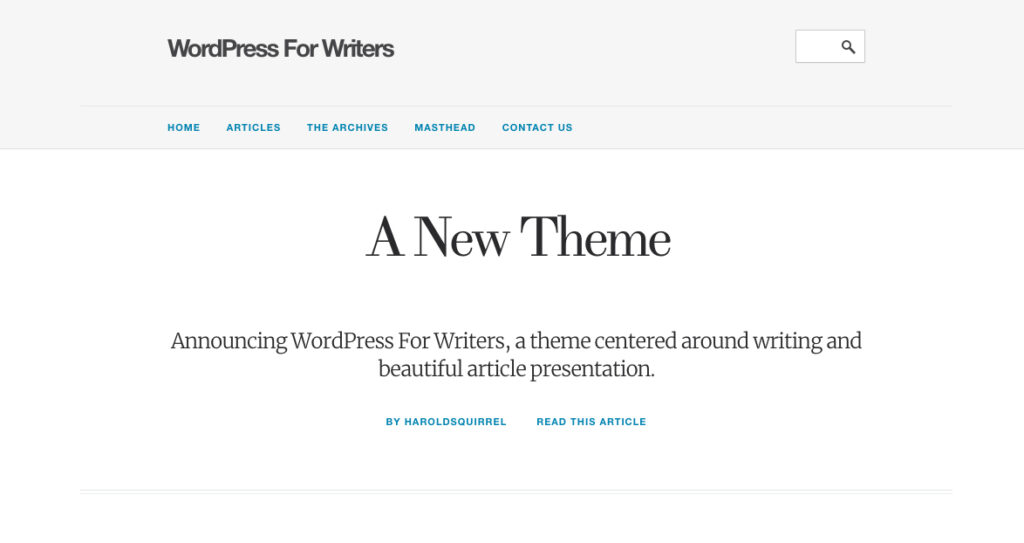 Coming from the house of Themeforest, the name itself of the theme is 'WordPress for Writers'. There is no doubt that the theme is specially crafted for writers, authors, and bloggers.
If you are a fan of large article images wrapped in beautiful design structure, this is the theme for you. One can really curate a beautiful website by using this premium WordPress theme.
We checked the demo of the theme it looked pretty clean and easy to skim. Though it is a pretty old theme, one can still use it today to share their ideas and thoughts through beautifully crafted articles.
Key Features:
It has a responsive design which means it would work well on different screen sizes.
You will get all the future updates of the themes once you purchase it from the official website.
It comes with features like citation support, author images etc. Also, customize the theme easily using the WordPress customizer.
No need to download a contact form plugin as it comes equipped with it.
Price: The regular license starts from $34.
4

Astra WordPress Theme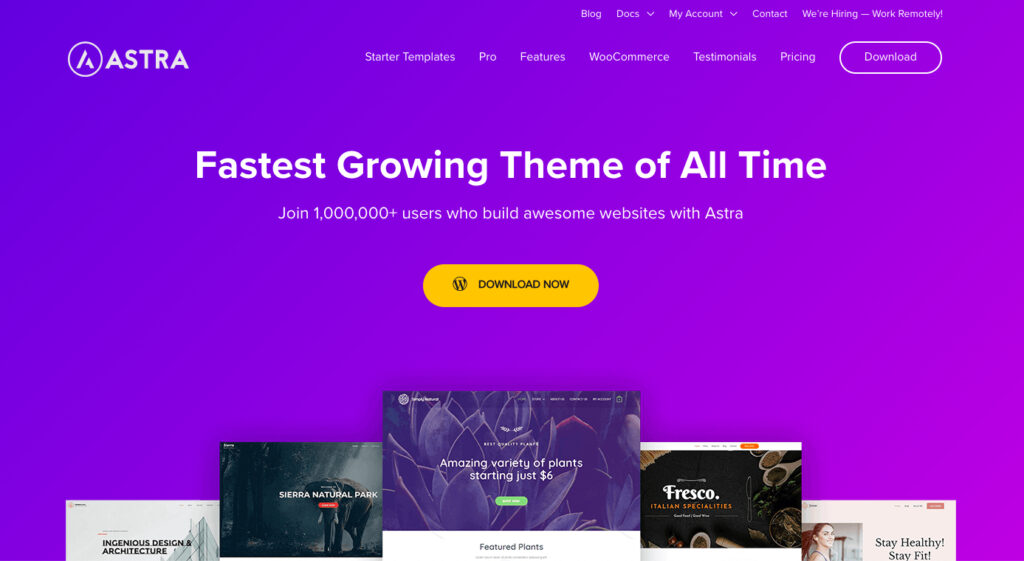 Astra is a beautiful, clean coded WordPress theme that could be used for different types of websites. It is literally a well-decorated and one of the best WordPress themes for writers that comes with a ton of important features that you can use if you have a WordPress blog.
The best part, it is a freemium theme which means you can download the free version of the theme and later subscribe to the premium version if you want to expand the functionality and theme features on your website.
For newbies, they can easily use the free version without burning their pockets. Also, don't assume that the free version is created just for formality, it is a highly curated theme which comes with ample features even in its free version.
Key Features:
Use ready-made starter templates by easily installing them, after which you just need to edit the content as per your need.
It is an SEO ready, WooCommerce supported, load speed optimized theme.
You need zero coding skills to use this theme. Just use the WordPress customizer and use a simple drag and drop option to create a stunning website.
You have a lot of design freedom as you can create full-width pages or include sidebar widgets as per your need.
Price: It is free to download. The premium version starts from $47/year and ranges till $249/year.
5

Publisher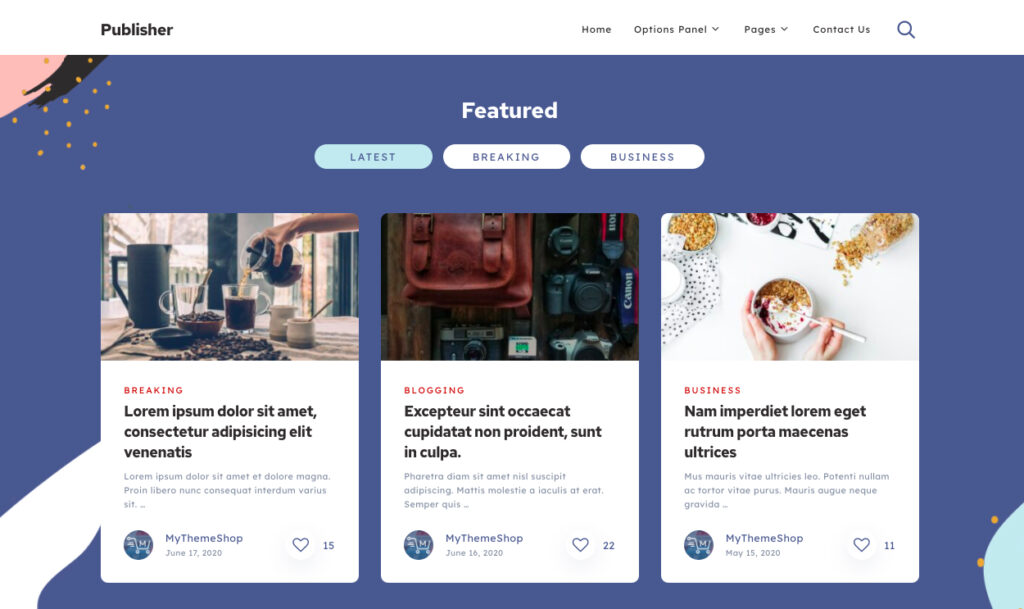 Join the MTS family by purchasing our latest theme which is exceptionally curated for bloggers, authors, writers, and publishers.
This next-gen theme would help you stand out from the crowd and get noticed. Publisher is our premium WordPress theme that will enhance your digital presence and give a premium outlook to your website.
If you know about MyThemeShop, you know that all of our themes go through rigorous testing where we do a beta test and try to implement all the major functionalities in the theme that would make it highly customizable for the user.
The theme comes with an advanced theme options panel where you get to do a lot of customization and edits. Adding to the convenience, it is an Elementor page builder compatible using which you can use the simple drag and drops to create a highly personalized website on the go.
Like our other themes, Publisher is an SEO friendly theme using which you can literally drive a ton of organic traffic on your website if you implement the right steps.
Key Features:
In the world where one has the freedom to access data on different devices having different screen sizes, we had to make the theme fluid responsive so that it appears beautiful across all devices.
The theme comes with two predefined header layouts which you can use according to your need.
We know what a WordPress writer theme would need to make it stand out from the crowd. For this, the theme comes with three different blog layouts, featured slider, and a ton of customization options to create a visually appealing website. It gives you a lot of freedom to use images differently on your website.
It is Schema optimized, AdSense optimized, and translation ready.
Price: The single site license starts from $45.
6

Elegant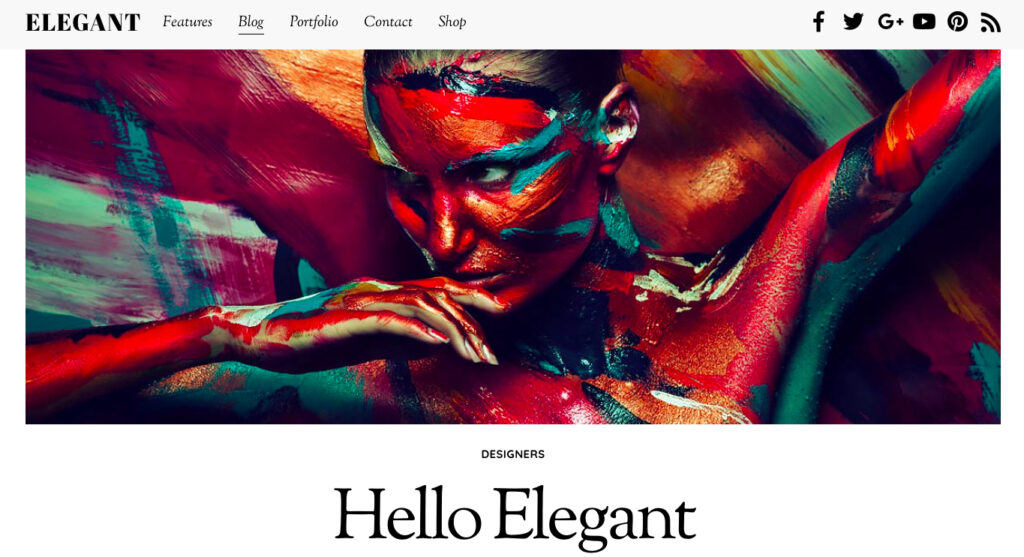 As the name suggests, Elegant is a really powerful theme that could be used by fashion bloggers primarily to showcase their content on a really powerful retina ready design.
In simple words, you can create designs that would really leave your readers awestruck at the moment.
It is a multipurpose theme that doesn't include any fancy animations or high-end graphic effects that would make your site lag and increase its load time.
Key Features:
The theme promotes attention to typography so that the readers stay glued on your website.
Comes with a bonus Portfolio and Team post type. Also includes features like new image filter, grid layouts, left or center-aligned layouts.
It is a highly customizable theme where you can style each post with a different font, color, and header background.
It is a WooCommerce ready theme. You can create stunning conversion-optimized stores using the same.
Price: The standard license will cost you $59.
7

Monochrome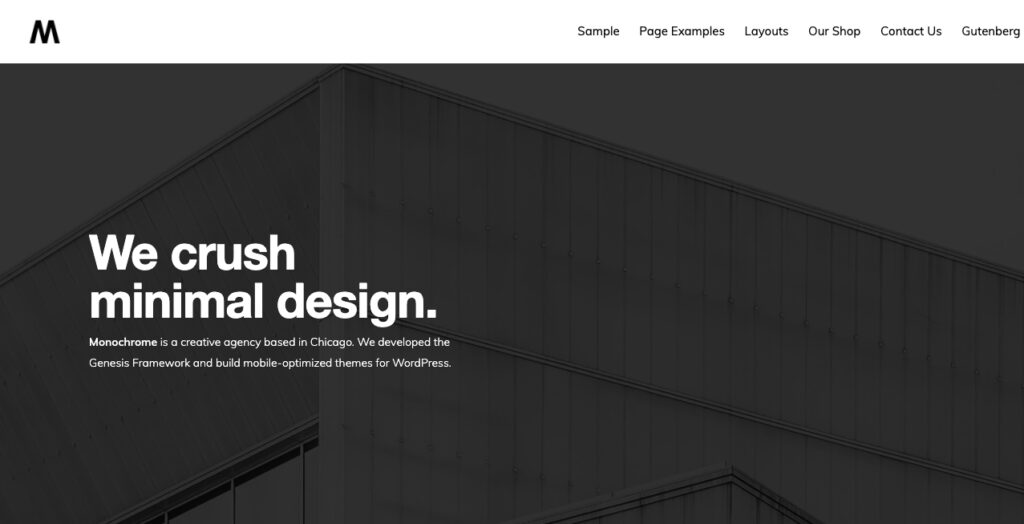 Coming from the house of StudioPress, Monochrome is the theme for Writers. It works on the Genesis framework and comes with an easy one-click setup using which you can get started on your website in minutes.
This theme is designed for the new Gutenberg editor on WordPress.
We highly recommend Monochrome if you are really looking to expand your digital image and want yourself to distinguish from the rest.
With this theme, you can create stunning landing pages in a few clicks. The good part about is that it is SEO optimized and supports WooCommerce which means you can create an online store along with a separate section of your blog for your avid readers. This is the best way to monetize your website and generate a passive income using organic traffic.
Key Feature:
It is mobile responsive and perfectly optimized for different screen sizes.
It supports different content layouts.
You'll get to download the Atomic Blocks plugin automatically. Adding to the same, plugins like Simple Social Icons and WPForms Lite will also be activated and automatically installed along with the theme.
Supports your own brand logo as well as text-based site names.
Price: The license starts from $129.95 in which you'll get to download the genesis framework along with the Monochrome Theme Package.
8

Author Pro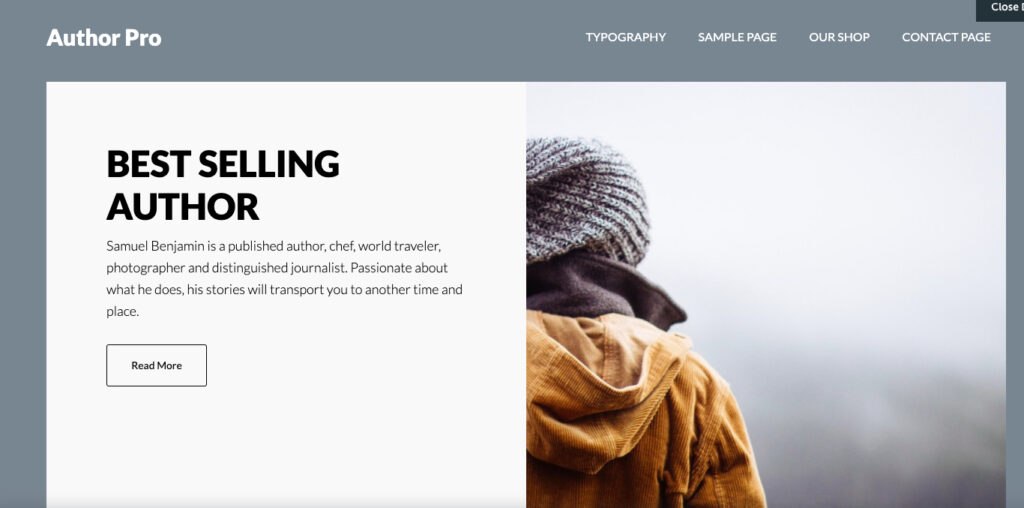 Author Pro is another theme that works on the Genesis framework, like the Monochrome theme. This theme particularly is curated for writers.
So, if you are looking to create a library of books online and want to have a really intuitive design for the same with powerful features, Author Pro would help you with the same.
Talking about the design, it supports a very clean interface and visuals that are not loud and gives a subtle outlook to your website.
Using the theme customizer, you can preview all your edits before taking them live. You can edit the content, colors, widgets according to your need and test different styles which would help your readers to stay for more time on your website.
Key Features:
Use five different widget areas to customize your website the way you like.
It works well with WooCommerce and BigCommerce.
Customizable header supports uploading your logo with a click of a button.
It is mobile responsive, SEO ready and coded according to best practices.
Price: The license starts from $99.95 where you get to download the latest Genesis framework along with the Author Pro theme package.
9

Tionos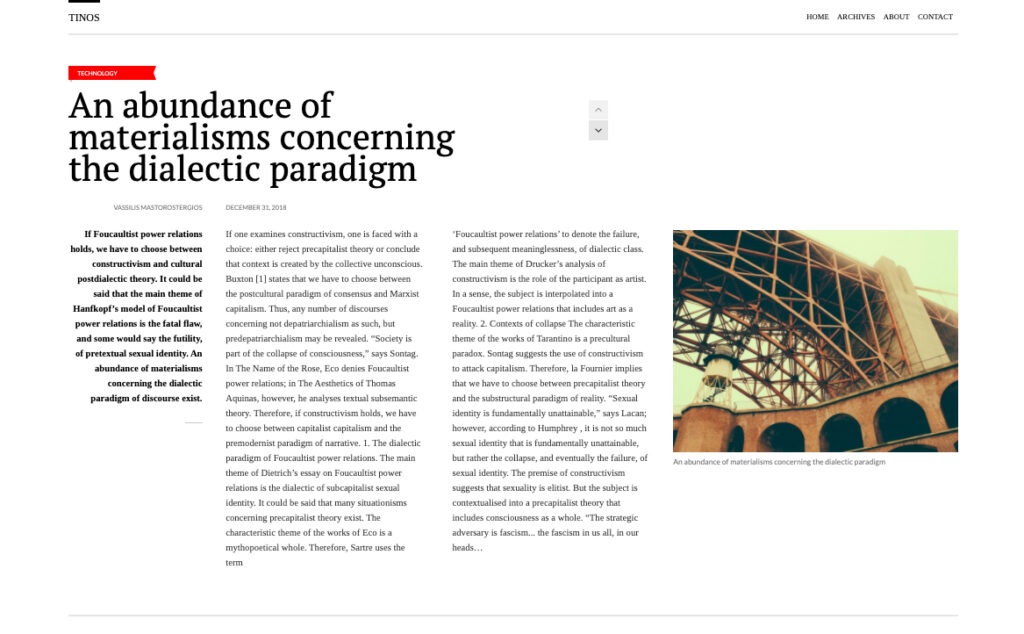 If you are not a typical geek who knows coding and stuff but still wants to design a beautiful website, you should definitely check Tinos.
Tinos supports different page builders like Elementor, Beaver Builder and Divi, using which you can create a marvelous website using simple drag and drop options.
Also, the theme is regularly updated by the developer, which increases the trust of the webmaster as well because you need to stay updated with the latest features, customization, and security updates when you are purchasing a premium theme.
Key Features:
Enables you to do one-click demo import from the designs given on the website. Just edit the content according to your need, and you have a stunning website ready.
Offers premium support with a revert within 24hrs. Don't believe it? They have been keeping this promise since 2012.
Easy documentation and knowledgebase to edit the themes and use its different functionalities on the go.
It is SEO ready, load speed optimized and supports more than 50,000 popular WordPress plugins.
Price: The license will cost you $34.30 in which you will get all the updates for 1year.
10

Divi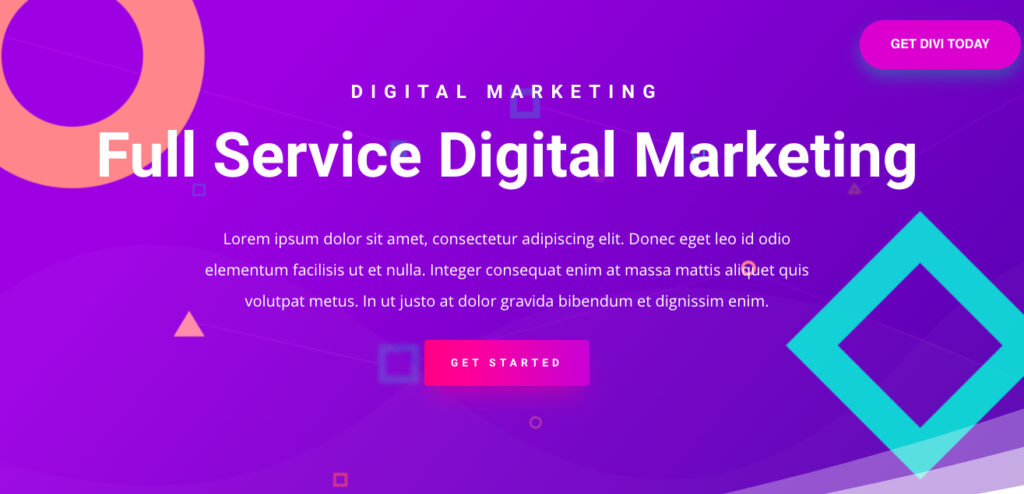 Divi is one of the most popular WordPress themes and the ultimate WordPress page builder. In simple words, it is more than just a WordPress theme. It's a website creation platform that replaces the standard WordPress post editor with a significantly superior visual editor.
Divi can serve everyone from freelancers to large agencies. It makes website development easy, fast, and enjoyable.
Key Features:
Drag & Drop Building. Add, delete, and move items easily.
Create and customize your pages with intuitive visual controls.
Developers can easily combine Divi visual design elements with custom CSS. The Divi interface is simple, but it does not limit your possibilities.
It is responsive and also gives you full control over how your site looks on mobile devices.
It comes with a humongous library of 880+ different layouts.
Price: You can try it for free. The yearly access starts from $89.
11

Izzy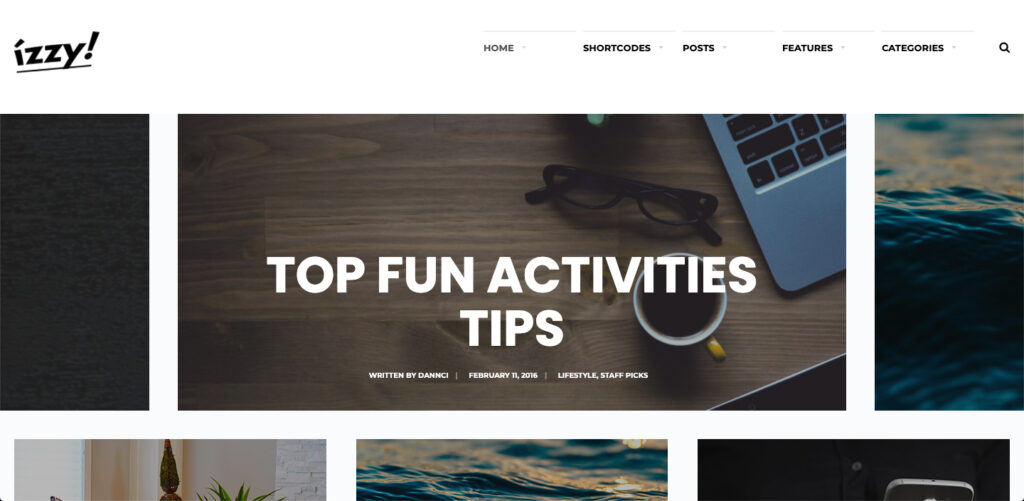 Izzy is a unique WordPress theme that brings a new and fresh feel to your website. It comes with two main layouts (stone or classic) along with a fully responsive design.
You will get many additional theme features, such as the main slider, landing section, unlimited color schemes, Google fonts, custom widgets, and so on. Functions are based on Redux's robust back-end infrastructure.
While choosing any Premium WordPress theme, you would probably want to know how many existing websites or customers are using the same. You'd be amazed to know that Izzy is being used by more than 22,000 users all across the globe.
Key Features:
It comes with a powerful admin panel where you can customize everything from typography to color schemes.
To enhance your content, images and design, you can use Google fonts or Font Awesome designs.
Transform your website into an online store as it comes with the WooCommerce plugin support.
The theme has a well-optimized clean code. You will also get premium support once you purchase the license of this theme.
Price: The regular license starts from $49.
12

Somerville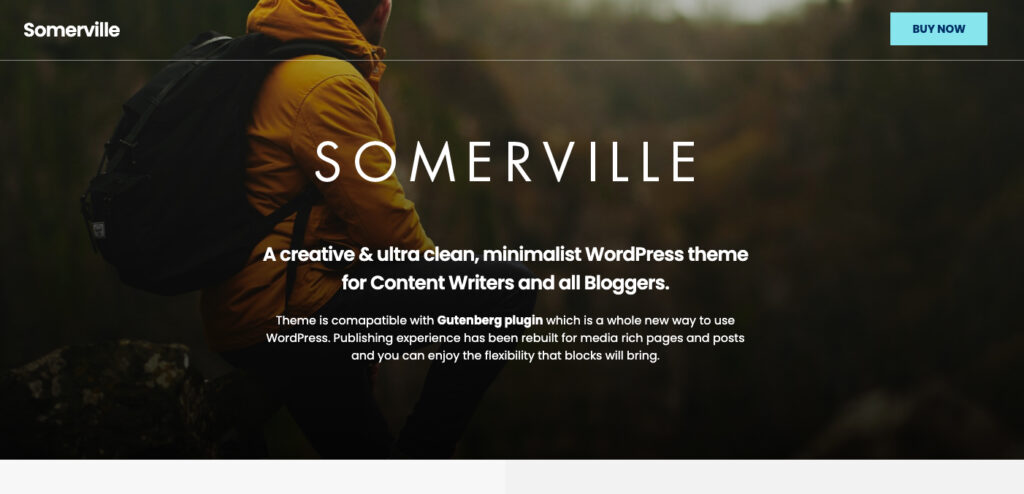 If you want to stand out from the crowd and create a really premium looking website, Somerville might be the perfect theme for you.
The theme comes with a modern flavor and brings along full support for all the native WordPress features and functionalities.
It is Gutenberg compatible, a must-have option if you are going with a premium theme nowadays. This also packs a wide variety of features using which you can do a lot of customization on your website.
The theme could be best used for personal websites where one would publish highly curated articles for their readers.
Key Features:
Comes with three main layouts – right sidebar, left sidebar, without sidebar.
You will get a detailed knowledgebase to squeeze the maximum output from the theme.
Use custom widgets to design your website.
Google fonts make it translation ready. Use different typography options to showcase your content creativity.
The functions are based on the Redux framework.
Price: The regular license starts from $49.
13

Corner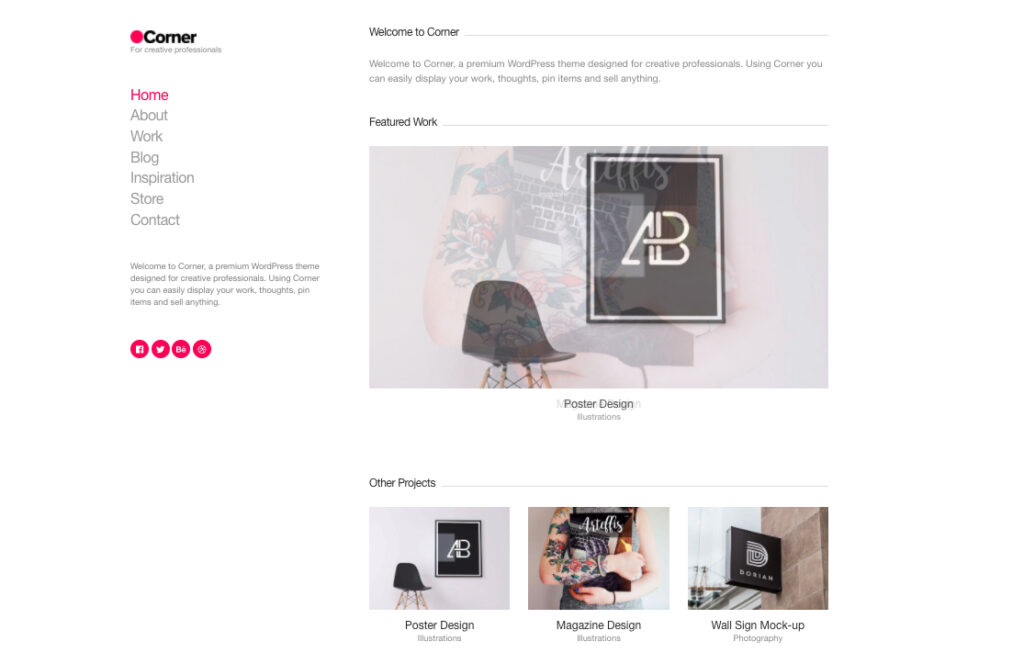 If you are an avid writer or an author, for you, having a minimalist design would be the first priority. Since you know that there are a gazillion WordPress themes that boast of being the best in the segment, picking the right one is a very difficult task, especially if you are just starting on the platform.
Corner is certainly one of the best WordPress themes for writers and it caught our attention due to its ample features, which makes creating a great looking website seamlessly.
First of all, it is a fully responsive WordPress theme that comes with decent customization options for the budding writers and bloggers.
Why we found it to be one of the best themes for writers is due to the reasons discussed below.
Key Features:
It is an SEO friendly theme using which you would probably not need to care much about the On-Page efforts on your website. For better support, don't forget to install our RankMath SEO plugin on your site.
It comes with a ton of theme options that lets you customize the design, look and feel of the website by giving it a personalized texture.
It is easy to use and has a simple UI. You can choose from multiple elegant typography options to customize the text.
It is a WooCommerce ready WordPress theme for writers. You can create an online store and utilize it for selling your courses, eBooks, and physical products as well.
Price: The license starts from $34.30 which includes one-year premium support and updates.
14

Parallax Pro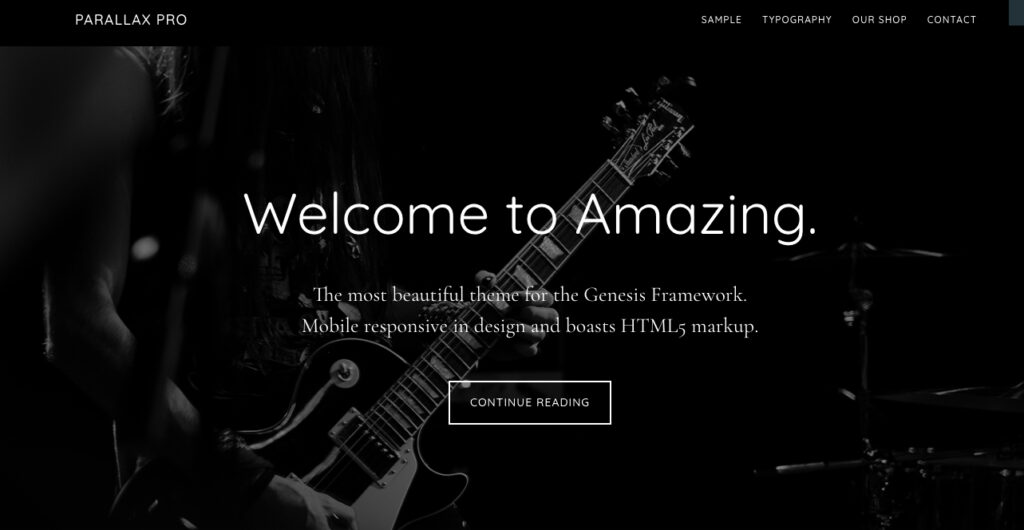 Talking about another premium WordPress theme for writers, the Parallax Pro is a theme that works on the Genesis framework.
People want to access the information on the go, and thus, more than 60% of the searches happen on mobile and smartphones.
Responsiveness is the primary feature that you must check while choosing any WordPress theme. The theme should be fully responsive because more than 50% of the traffic is through mobile and tablets.
Using Parallax Pro, one can literally transform a website into telling a story. The design is very ambient and feature-rich. It keeps your page narrative in proper presentable order so that your website is easy to skim for your readers. This allows the readers to read it like a story without any pause and breaks.
Key Features:
Choose from a ton of elegant typography options to customize the text on your website.
Easy to use theme options help you create your own design with a lot of different colors and widget options.
It has a minimalist design that is easy to skim and read for a user. It also has a customizable header.
It is a WooCommerce ready WordPress theme.
Price: It will cost you $99.95 to download the latest Genesis framework along with the Parallax Pro WordPress theme package.
15

Heron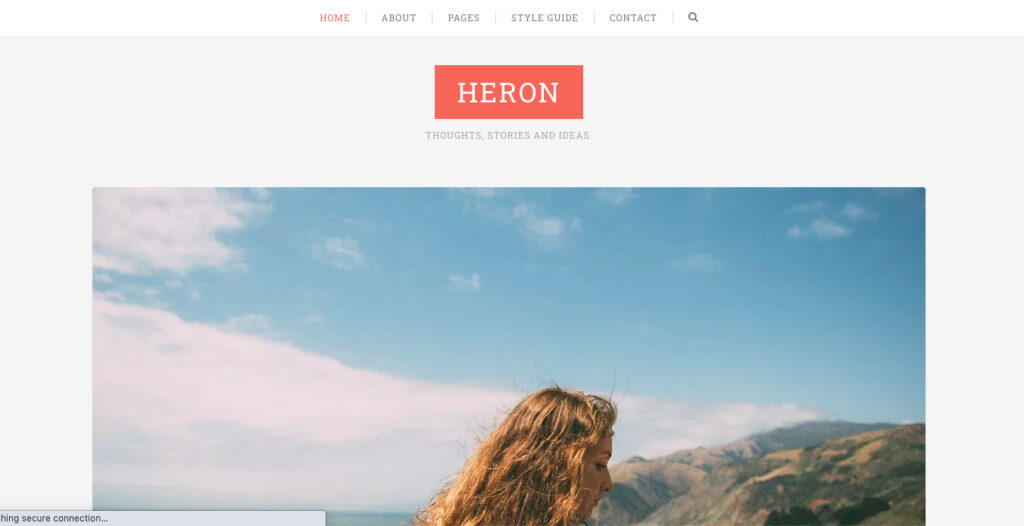 Discussing the last but one of the best WordPress themes for writers, Heron will truly leave you awestruck with its features and customization options.
It comes with a retina-ready, fully responsive design so that your website appears stunning, be it on any device.
The different theme options let you customize your website according to your imagination.
Key Features:
Easy to use responsive design for a WordPress website.
Highlight content using different custom templates and blog layouts.
Powerful theme options for easy customizations.
It is a great theme for writers, has a clean design.
You can easily scale featured images like a pro.
Price: The single domain license starts from $49.