A few years ago, the thought of having a blog or making money through your blog seemed like a dream. The few who were lucky to have one had to pay thousands of dollars to set it up and maintain.
Today, setting up a blog is as easy as setting up an email account. All you have to do is get a domain, subscribe to a good web hosting service, download and install WordPress, create content, and you're ready to go.
But what's your intention of creating a blog?
Is it to showcase your writing prowess, inspire your audience, express your passion for a particular subject, learn new skills, meet new people, build your online brand, or generate income?
Well, there are numerous reasons why people choose to start blogging. But the truth of the matter is that, for your blog to be successful, you must know what and why you are blogging.
In this article, we will look at the different ways you can leverage blogging as a means of generating income online, either as a side hassle or as a full-time career.
So, whether you want to make an extra $500, $1,000, $10,000 or $1,000,000 per month, this post is for you.
Don't believe it yet?
Lookup for bloggers such as Pat Flynn of Smart Passive Income, Neil Patel of neilpatel.com and Kissmetrics co-founder, and Jon Morrow of Smart Blogger, just to name a few. These bloggers have one thing in common. They make over $1 million per year.
With that in mind, now let's look at the different ways you can monetize your blog on WordPress and make a living blogging.
Why You Need To Start a Blog and Monetize It?
There are many reasons for starting a blog. For those who have not yet joined the bandwagon, here are some of the reasons.
Blogging as a hobby
To build your online brand
To generate income
Blogging as an avenue to meet new people
Share your life experiences
To inspire and showcase your writing skills to your audience
Well, the reasons are endless. But the most important thing is to know why and what you want to blog about, especially if you want to make money.
Primarily because there's more to blogging than creating content and publishing it on WordPress. You'll need to market it, add some graphics, handle SEO, handle technical aspects, and more.
However, none of these skills is rocket science and with some little effort and hard work, your journey to blogging and making money online can turn out to be amazingly fruitful.
So, what do you need to start a WordPress blog?
To set up a blog on WordPress, there are two basic things that you'll require:
A domain name: This is the name of your website that people will type on their browser to get to your website, for example, www.mywebsitename.com. There are several domain registrars to choose from, such as Namecheap, GoDaddy, Bluehost, Hostgator, and many more. Typically a domain name costs anywhere between $10 per year to $15 per year.
Web hosting service: This is where your live blog will be "stored." Web hosting makes it possible for your visitors to access your blog on the World Wide Web (www). Web hosting typically costs between $3 per month to $10 per month.
We recommend Bluehost for self-hosted WordPress sites. However, you can choose a hosting plan from other providers based on your budget.
Note that when we talk about WordPress, we are referring to wordpress.org and not wordpress.com. The reason we chose wordpress.org is that it's free. You can also do the setup yourself, hosting, install plugins, and, most importantly monetize it.
Furthermore, the platform is used by nearly all successful blogs on the internet. We are talking about 34% of all websites on the internet.
Setting up Your WordPress Blog: Quick Steps
You are probably wondering, now that I have a domain name and hosting, what's next?
The process is very simple and it shouldn't take more than an 20-30 minutes to have your blog up and running. All you have to do is follow the following steps.
Step 1: Download and install WordPress on the hosting server.
Step 2: Select your preferred WordPress theme to control your blog's visual appearance. There are thousands of both free and premium themes that you can install on your blog. Choose one that is simple in design so as to keep things clean and clear as well as enhance your user experience.
Step 4: Create your first post and publish it. WordPress uses the block-based editor to assist you in creating stunning layouts for your content.
Step 5: Install plugins and customize your blog. Once you've published your first post, you'll need to add some crucial elements. These include newsletter subscriptions, contact forms, sliders, galleries, and many more. Note that elements such contact forms are very crucial when setting up a blog as they help users email you directly
To add these elements, you'll need to install a plugin. One thing about WordPress is that it has a huge plugin directory. So regardless of what you want to accomplish, there is a plugin for the specific task.
Step 5: Set up Google analytics. Google Analytics enables you to see the number of visitors visiting your blog as well as where they are coming from. It is thus crucial to set up Google Analytics during the early stages.
Step 6: Optimize your blog for SEO. It's common for most beginners to overlook SEO optimization when beginning to blog. SEO is important as it helps boost your rank in search engines. To get started, install the RankMath SEO plugin.
Step 7: Monetize your blog. Now that your blog is already set, you are most likely thinking of how you'll make money from it. Well, there are many ways to monetize your site. But truth be told, it is not as easy as it sounds. You'll need to put in some genuine work.
Here are some legit ways you can use to monetize your blog content.
How to Monetize your Blog? 20+ Ways to Monetize Traffic
1

Google AdSense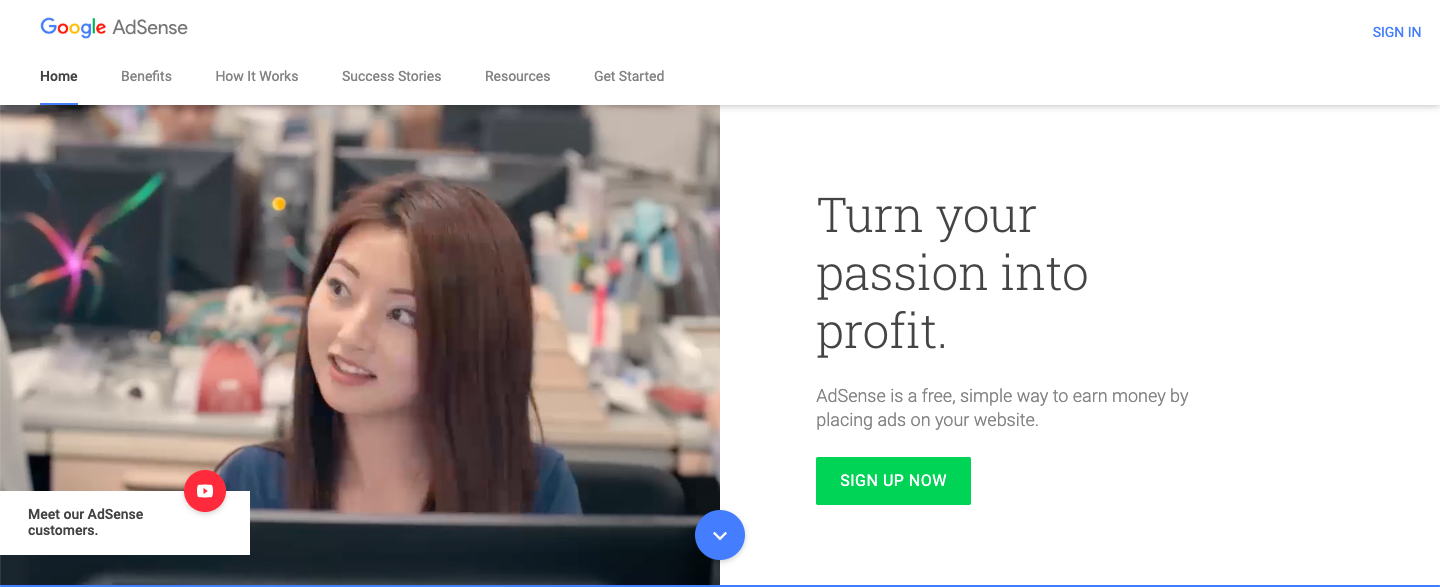 If you are looking to make money with your blog, the simplest and easiest way is through Google AdSense. To get started on AdSense, all you need to do is add a Google script on your blog that will allow you to display ads.
Google AdSense uses the cost-per-click (CPC) approach where you get paid a set fee every time a user clicks on the ad. The set fee is set by the advertiser.
While Google AdSense can make you a significant amount of income, it's important to note that Google AdSense depends on the quality of your content you publish on your blog and the amount of traffic it attracts. Basically, the higher the traffic, the better the returns.
Keep in mind that your blog must belong to the AdSense network before you can start displaying ads. This means that your blog must be approved by Google AdSense. You can also try media.net, which is a better AdSense alternative. They have pretty good payouts too.
2

Affiliate Marketing

We cannot talk about blog monetization without talking about affiliate marketing. But what is affiliate marketing and why is it so popular among digital marketers all across the globe?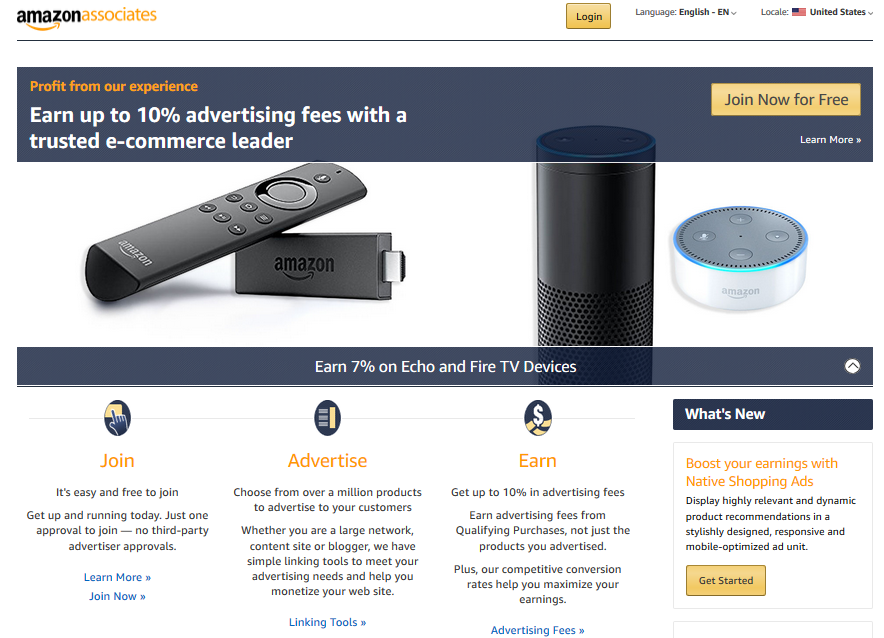 Affiliate marketing is a marketing strategy where you, as a blogger, recommend a particular product or service to your audience through your blog using special tracking links. You are then paid a commission by the retailer (mainly e-commerce sites) for the sales and traffic generated from the referrals.
A good example of affiliate marketing is when you create a post about a company you are affiliated with, for example, a clothing line. So, you'll need to write something that relates to the quality, celebrities who wear their clothing lines, caring for the product, the cost, offers, and more.
Then include a link, button, or banner ads that the reader will use to go directly to the e-commerce site where the item can be purchased and order it based on your recommendations.
The same approach applies when you are recommending services. The best way to getting started with affiliate marketing is to begin recommending products that you have already used or ones that you already use to your readers.
For example, if you use Bluehost to host your site, you can recommend them by signing up for their affiliate program. Other popular places where you can find products to promote and earn a commission include Amazon, Walmart, e-bay, BestBuy, among others.
Once you have chosen the products to promote on your WordPress blog, you can use a plugin like PrettyLinks to manage your affiliate links easily.
3

Become a Freelance Blogger

Another strategy that you can implement to monetize your blog is by offering professional freelance services through your blog. One thing about freelancing is that you do not need to make any upfront investment in terms of money.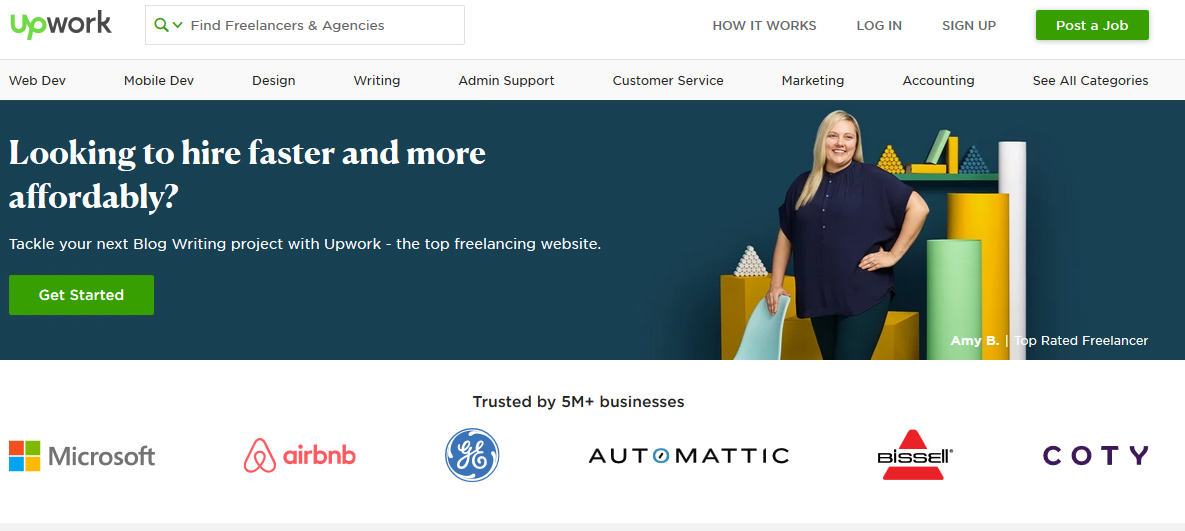 All you have to do is offer your skills and expertise in your niche area. And if your audience likes what you do, they can hire you to do some tasks for them.
For example, if you are good at baking or coffee making, you can blog about baking or coffee machines and businesses can hire you to create content to help fuel their marketing.
Statistical data indicates that an average freelancer in the US makes an average of $40,000 per annum. This means that the rates may be higher or lower for some freelancers, especially beginners.
However, if your content is pure gold, your audience may be willing to pay higher prices in order to keep you motivated and also, so that you do not dispose of them off for better ones.
Note, however, that as a freelancer, you have to position yourself in the right market or niche in order for you to be able to make money. Some niches, such as the tech niche, need to create fresh content constantly.
This means that they will need to hire writers regularly in order to stay ahead of the game. So as a freelancing blogger, the best thing is to perfect your skills in a specific niche and position yourself in it. Remember, you do not need too much traffic; all you need to showcase is your prowess.
4

Sell EBooks

EBooks are a low-maintenance means of making money online. They are relatively easy to create since mostly what you have to invest is your time and then price them adequately.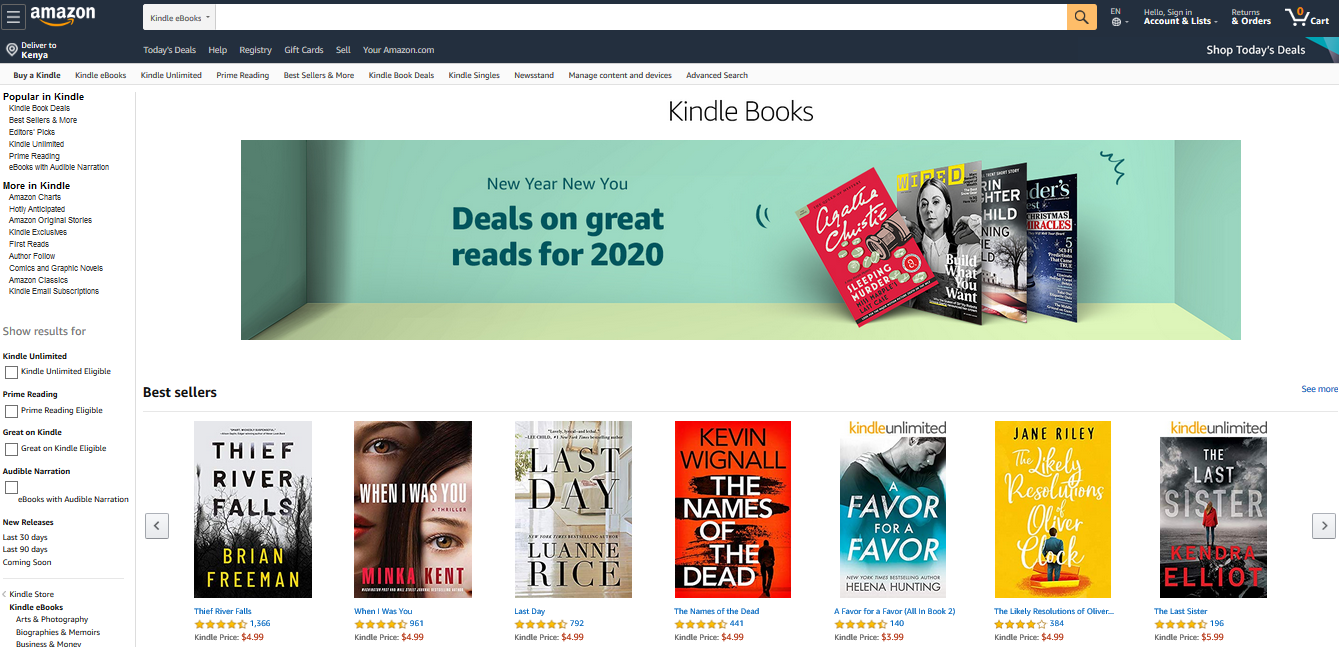 One aspect about EBooks is that you can use them to test how much people are interested in your content and whether they are willing to pay for it.
They are a low-risk strategy of testing whether your visitors are getting value from your content. You also don't need higher traffic to sell your EBooks. All you need is a perfect marketing strategy and an email list, and you are good to go.
There are a number of ways you can choose to sell your EBook. The simplest and most profitable way is to sell it through your own blog. Through this method, you will get to keep all your profits.
All you need to do is design a good-looking cover and convert it to PDF. You can use a tool like Canva or Photoshop for your cover design and then use Easy Digital Downloads for digital downloads to create your EBook online store.
Another option is to sell your EBook via Amazon Kindle or Kobo. However, if you choose to sell via Amazon kindle, you'll only keep 70% of the profits.
5

Create and Sell Online Courses

Another lucrative way of monetizing your blog is by selling online courses. Online courses usually sell at a better price tag compared to EBooks since you are selling your expertise.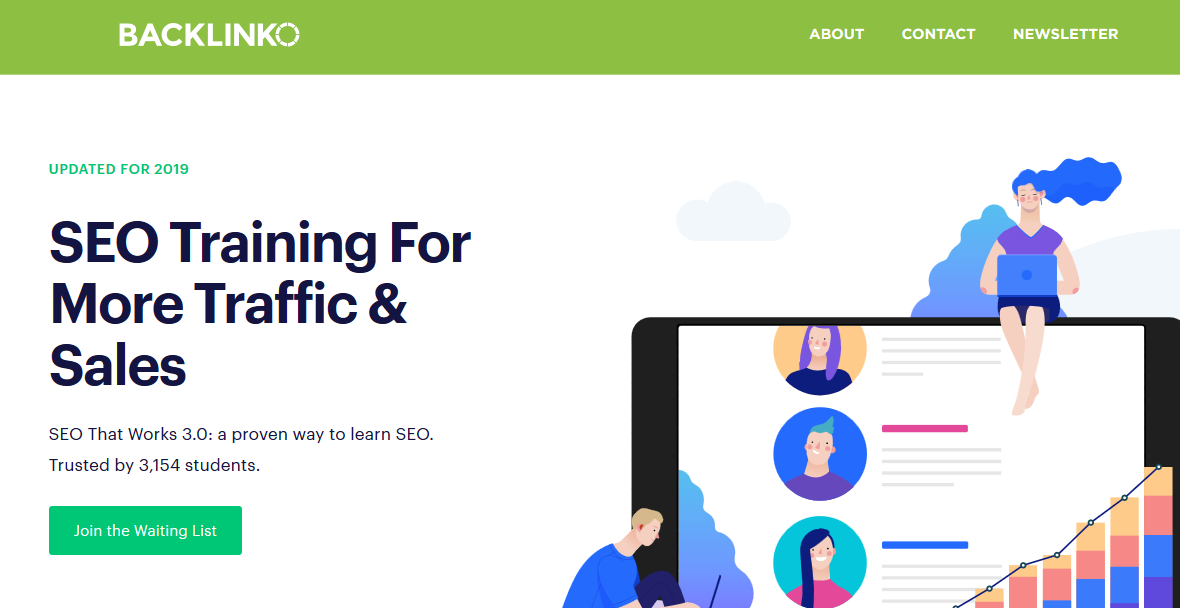 However, you do not need to be a master in that area. What you need to teach an online course is to know more than your audience and have the skills to represent the information in a manner that exudes value.
For example, you do not have to be a certified pastry cook for you to be able to teach people how to bake. If you can bake better than most people, you can create your own online course.
You can sell your courses online on WordPress, but you'll need to invest in materials such as templates, downloads, checklists, slides, quizzes, and more. You'll also have to decide on how many tiers you'll offer — most sites eCommerce a basic version and premium version.
The reason for offering the course in different tiers is for you to be able to offer personalized support. Some common WordPress plugins that you can use to create your courses include LearnDash, WP Courseware, LearnPress, and LifterLMS.
6

Host a Paid Webinar

Another way that you can leverage to monetize your blog is by hosting a webinar. Webinars, just like online courses, can be used to grow your business, share ideas, and build an audience.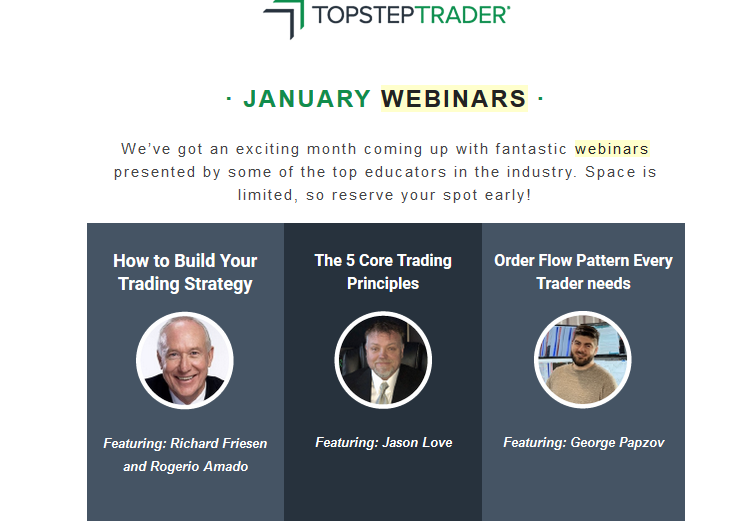 The only difference between online courses and webinars is that webinars are live and normally consist of a question and answer section. WordPress allows you to advertise your webinar, host a paid webinar, and register participants.
You can make your webinar more persuasive and enticing by offering a bonus at the end. This will act as an added incentive that will make your prospects to stay until the end.
For example, if your webinar is about "How to customize your WordPress site." You can position your email like this, "I've been getting questions about how to customize a WordPress website. So, by the end of the webinar, I will throw in a free how-to guide that will later be sold for $67. Act now and get it for free."
Your intention is to persuade your prospects to register, show up, and stay until the end of the webinar. This way, you'll be able to convert them by offering something of value at no added cost.
7

Launch a Virtual Summit in Your Niche

Virtual summits or virtual conferences are much more like webinars. The major difference is that, unlike webinars, virtual summits are more engaging and interactive.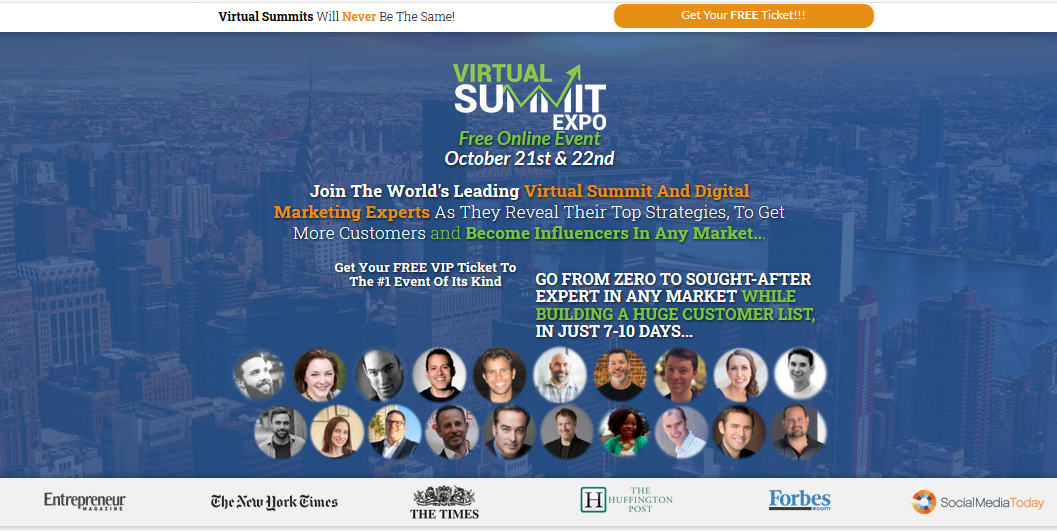 They are essentially online conferences where you engage with your readers about certain subjects that interest them. You can even invite a host, a number of speakers as well as have a question and answer session.
Virtual summits are normally free. However, you'll have to sell an "all-access pass" for you to make money. All-access passes allow your attendees to access the conference material after the summit whenever they want.
You can also make money by selling courses related to the topic discussed at the summit or sell membership plans. What makes virtual summits a great monetization option for bloggers is the fact that you do not need to be a famous blogger to host one.
You can choose to partner with other influential bloggers in your niche. This will help you earn some credibility. You can use a tool like Buzzsumo to find influencers that you can connect with. All you need to do is go to their home page, type your niche keyword, then click on the Influencers tab.
8

Sponsored Posts

Sometimes displaying ads on your blog can distract your website content. Although ads are a good way of earning some extra revenue, they can annoy your readers, causing them to install ad blockers in their browsers, which impacts the amount of money you make.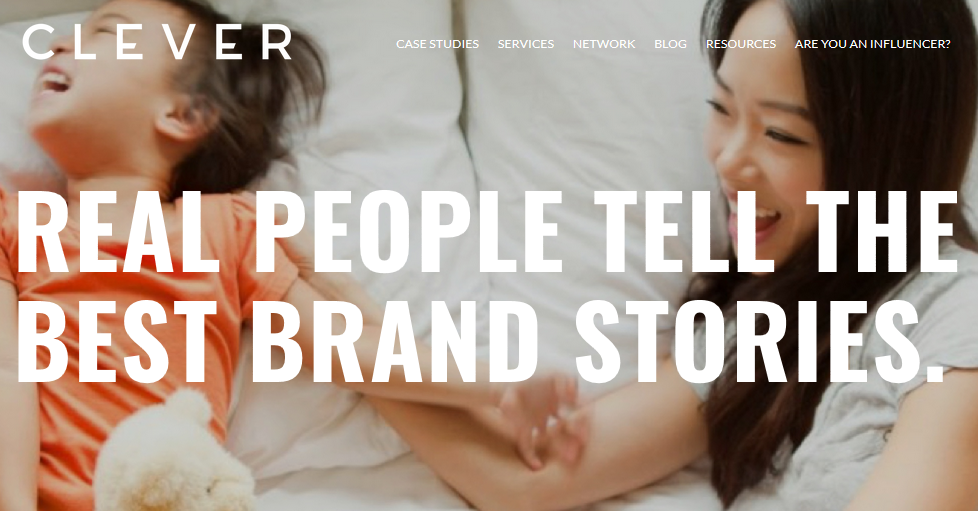 A great alternative is to use a sponsored blog post. A sponsored blog post is an article that you especially draft to promote the services of a particular company to your readers.
For example, if you run a successful sports blog, a sports equipment company may approach you to do sponsored posts about their services and what you think about it. Usually, sponsored posts are intended for the sole purpose of promoting that particular service.
These posts do not have a standard fee. The amount of money you get from this kind of job is typically negotiated between the blogger and the company.
However, if you run an authoritative blog with loads of traffic and a huge social media following, you stand a better chance of landing a good deal with the advertiser.
9

Get Paid To Review Products

Just like sponsored blog posts, you can monetize your blog by writing paid reviews. The strategy is distinct from that of monetizing your blog via affiliate links.

With paid reviews, you can approach the company, or the company can approach you. What normally happens is that the company gives you a product related to your niche for free to try it out and then write a detailed review.

For example, if you run a successful tech blog, a smartphone manufacturing company may approach you to do a review post about their product and what you think about it.

You have to give an honest opinion to your readers to avoid losing their trust. Besides, you do not want to lose them because of just a few bucks.
10

Offer a Paid Membership site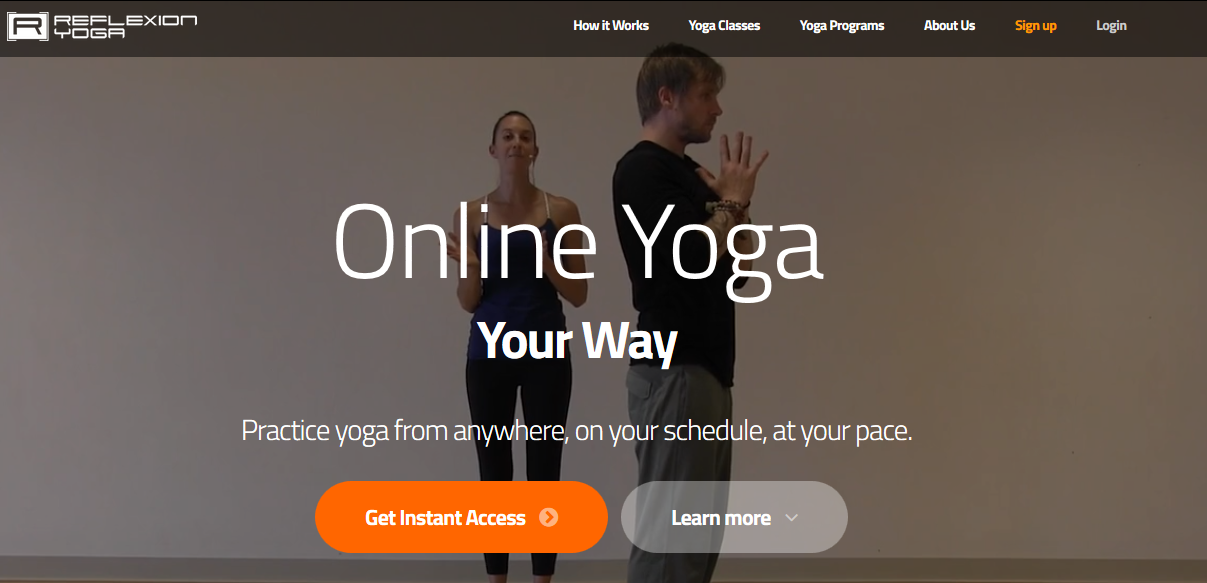 Paid membership sites are becoming increasingly popular such that they have now been christened "subscription economy." Some good examples of paid membership websites include Netflix and websites that offer hosting services.
With membership sites, readers have to subscribe and pay a fee for a given period of time in order for them to be able to access your work. Some of this work may be exclusive videos, in-depth blog posts, audio, downloads and more.
For you to be able to make some good cash with membership plans, you must always be willing to continually create premium content so that your readers can keep coming back for more.
Using a plugin such as MemberPress, you can create a WordPress membership site for just about anything.
11

Create a Restricted Members Only Forum

A private forum is another option that you can use to monetize your website. With private forums, members must pay in order to access or get personalized assistance from you or from other members.

One challenge about private forums is that you'll need to put in some work to ensure that it's moderated. Apart from that, it's a great strategy that you can implement to monetize your blog and earn recurring revenue.
12

Create Question and Answer Community

Quora is one of the hugest question and answer community. Via such a website, you can create a sizeable online community in no time. A website comprised of engaged, motivated, and self-driven individuals.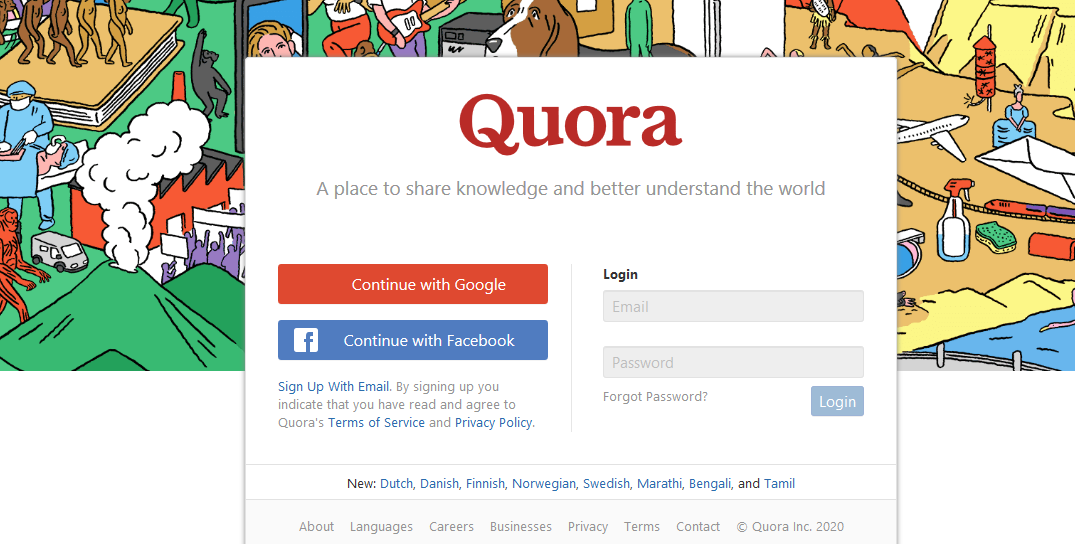 After that, you can use affiliate ads, advertisements, or other strategies and start monetizing user-generated content. It's very easy to land on sponsorship deals from advertisers or get direct advertisements with Q & A websites. This makes it easy to negotiate better rates.
13

Become a Consultant

Another way that you can make money with your blog is to become a consultant. Just like freelancing, you do not need to invest anything to get started.

All you need is your existing blog, then create a page with a form, which your visitors can use to request information about your services. While sales, marketing, and finance are the most commonly consulted topics, it's good to stick to your area of expertise.

For example, you can offer consultancy services in health, law, or fitness, based on your work experience and educational background. However, before your blog starts to earn revenue, you'll need to promote your services.

The best way to promote yourself is to curate content that relates to the services you want to offer. This will help establish your expertise in that area and also build up a reputation. You'll also be able to build a list of potential clients.
14

Become a Coach

If consulting is not your thing, then you can opt into becoming a coach. Some people prefer one-on-one coaching and personalized instructions as opposed to reading a book or going through a course.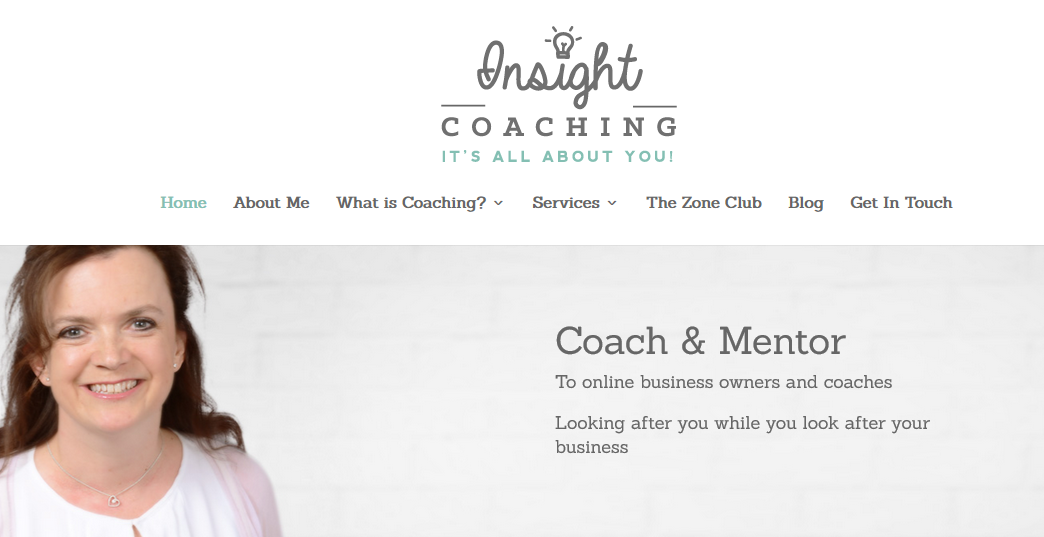 Coaching is one blog monetization strategy that's being used by most bloggers to assist clients in solving their problems conveniently. For example, a blog coach offers guidance on how to improve the traffic of your blog, create quality content, and monetize the content. Other coaches include a life coach, a writing coach, and more.
We know you are already wondering about traffic. Well, for your coaching blog to be successful, you do not need too much traffic, what you need is the right kind of traffic. By this we mean, visitors who are willing to pay for your services.
This implies creating content that is specifically targeted for your clients. For your client's convenience, it's vital to set up a booking form on your WordPress site so that your readers can schedule a coaching session right from your blog.
Another strategy is to attend events where you can have a one-on-one encounter with them so they can get to know about you.
15

Sell Ads Using a WordPress Management Plugin

As aforementioned, Google AdSense is one of the most popular and simplest ways of monetizing your blog. However, one limitation with AdSense is the limited earning potential.

But there is another strategy that you can use to boost your revenue, and that is selling banner ad space directly on your site. This strategy is more profitable, given that you negotiate the terms and the price.

Just like AdSense, you can choose to use the CPM or CPC strategy to sell your banner ads. Remember, with the CPM approach, you get paid per thousand views and with CPC, you get paid per click.

Most bloggers prefer a flat rate or CPM approach. This is because, with CPM, you do not have to keep track of clicks and views. You can, however, choose a strategy that you are comfortable with.

We recommend using an ad management plugin to assist you in managing AdSense as well as your own ads. AdSanity is a good choice.
16

Buying and selling of websites (Flipping)

If you keep up with internet trends, then you've probably heard of website market places where people sell and buy sites.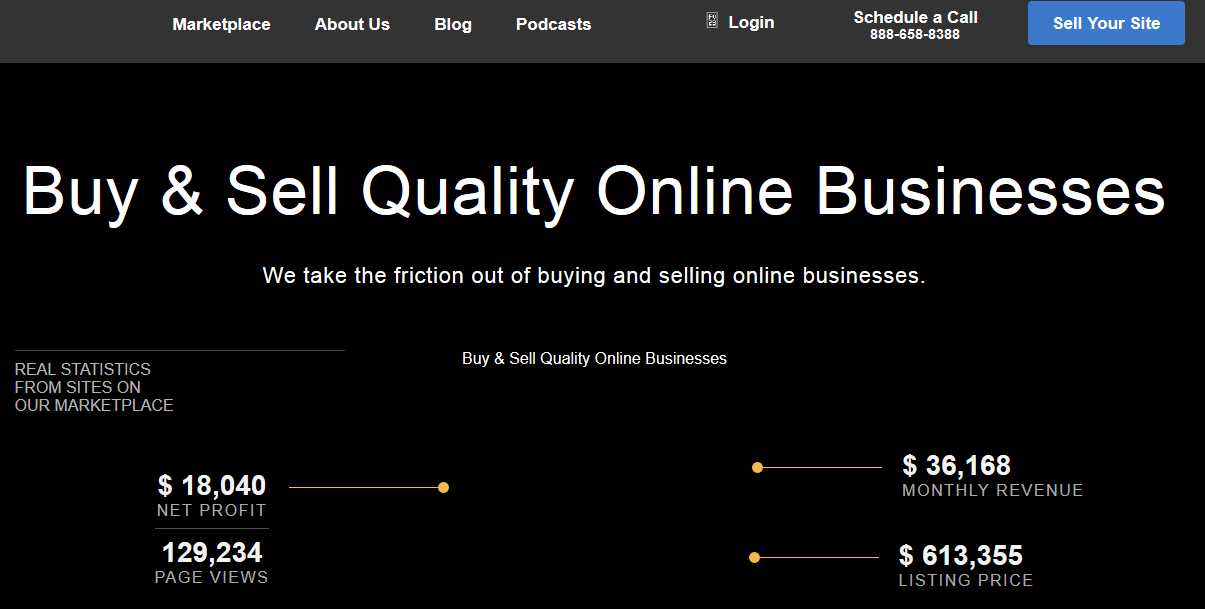 If you are good at building websites, you can leverage your skills to make extra online income. You can decide to either build, then sell the website or flip an existing one.
Website flipping is when you buy an existing website that is not living up to its potential, spruce it so that it starts making money, and then sell it. One popular marketplace for buying and selling websites is Empire Flippers.
While website flipping can sound simple in writing, it requires some serious work over a period of time. You'll need to conduct proper keyword research, link building (PBN), and monetize your blog.
If you think this is an ideal way to make extra revenue, then it's paramount that you prepare yourself adequately. In addition, you need to proper niche research and how to price your sites and build them.
17

Get public speaking gigs as an influencer

Promoting your personal brand as well as your blog can help you build a massive following over time, which can establish you as an influencer in your niche.

You can use social media platforms such as Facebook, Instagram, and YouTube to let people know about you. Many bloggers have gained their first taste of exposure via these platforms and even landed speaking gigs in major conferences.

Whether you get paid or not, speaking gigs help you promote your blog and can land you new opportunities. For instance, you can become a brand ambassador, get paid to appear at events, or even add affiliate links to your bio.

However, for you to get paid as an influencer, there are some important things that you need to keep in mind. For starters, you need to be an expert in your field. If your skill level is still below par, start learning right away.

In addition to this, you need to be consistent when it comes to promoting your brand through your blog and social platforms. Also, do not forget to let people know that you are available.

Lastly, do not expect to land on speaking gigs right away. Even the highest-paid public speakers started their careers casually through meetups and free community events.
18

Create paid business directories

The first thing that comes to your mind when you hear about web directories is the good old days before the advent of automatic indexing bots. Well, web directories are not completely obsolete.

Yes, you can make money from online directory sites. But what's an online directory site, and what value does it offer to users? By definition, an online directory is a type of a business model whose value is created by exchanging and promoting interaction between consumers and producers.

Simply put, an online directory website lists organizations or individuals with information such as telephone numbers, names, and addresses. This means that you have to take control of the information exchanged between the parties involved.

To monetize your online directory website, you have to charge for the services you create for your users. For example, if business owners or companies want to be listed on your directory site, you'll have to request them to pay to get a place on your site.

The best way is for you to offer different pricing plans. Each plan should offer different benefits. Apart from that, you should be clear about why customers should buy listings on your site.

You can also earn revenue through featured listings and special listings. All you need is for your site to attract traffic.
19

Create a Job Board

Creating a job board is another technique that you can use to monetize your blog. Companies or people looking to hire someone can advertise a job on your board for your readers to apply.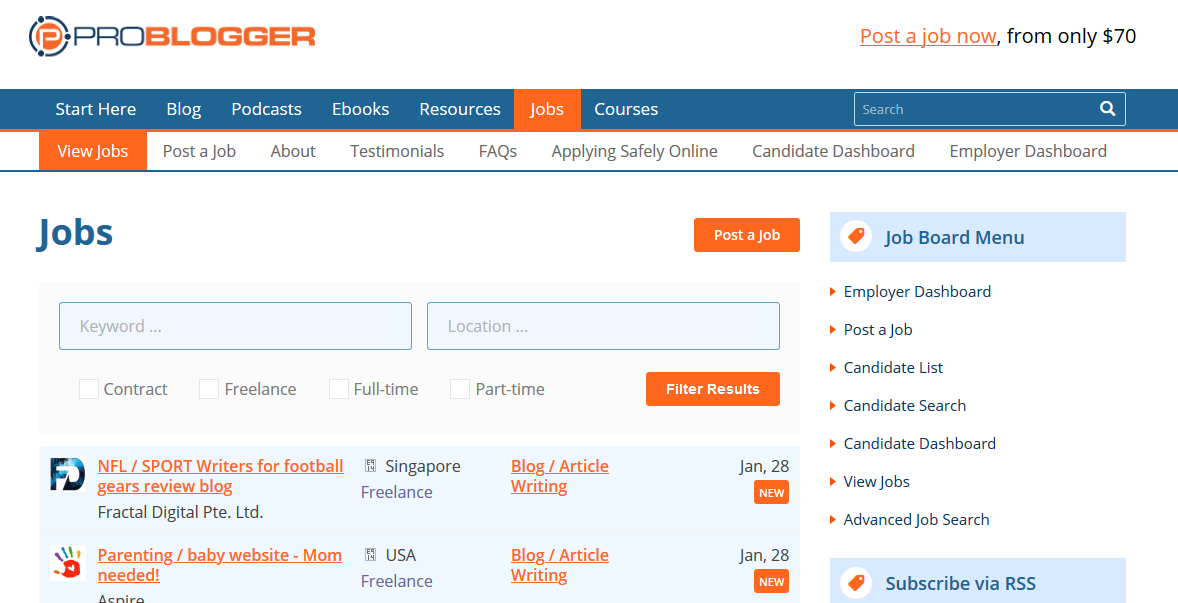 This strategy is mostly used by authority sites where you get paid to submit a listing. The strategy is highly competitive, and you need to narrow down your niche in order to create a successful job board.
This way, you can minimize the competition and become the go-to site whenever a company is looking to hire or when someone is looking for a job in your niche.
An example of a successful job board is ProBlogger. Creating a job board is easy with WordPress, thanks to the numerous add-ons. For job post submissions, we recommend the WooCommerce Paid Listings add-on.
20

Create an Event Calendar with Paid Submissions

You can opt for an event calendar if you don't like the job board idea. An event calendar allows people to advertise their events on your website, and you get paid in return.

If your audience is already established, you'll have an added advantage. This is because most of them will be willing to pay a better price tag to reach your audience.

An event calendar is a good monetization option if you run a niche-specific website and also want to promote events in your local city. WordPress offers numerous calendar plugins that you can use.
21

Create a Dropshipping Store

Another way you can make money through your site is by creating a WordPress dropshipping store. One thing about dropshipping is that you do not have to ship the items yourself or handle inventory.

All you have to do is create an eCommerce store, manage the customers, and your website. Another invincible third-party will take your orders and then ship them out to your customers.

WordPress offers the WooCommerce Dropshipping plugin that you can use to create a dropshipping store.
22

Develop WordPress Plugins

Do you ever wonder why WordPress is the most flexible platform? The simple answer is because its open-source, and anybody can create or alter the source code.

That's why there is a plugin for nearly anything on WordPress. Let's imagine plugins as apps that allow you to customize, modify, and extend the features of your website. This makes it the most powerful website building platform.

Plugins, just like apps, come in different varieties. There are those that require simple code modifications to those that require complex modifications. But creating a WordPress plugin is not rocket science. All you need is a basic grasp of PHP language, and you are good to go.

Once you develop your plugin and have followed the WordPress plugin guidelines, you can submit your plugin to the WordPress plugin directory for free. You can also choose to sell your premium plugins through your site or via market places like MOJO.

Alternatively, you can choose to develop premium themes or graphics, such as logos. Note that, for you to create themes or plugins, you'll need to develop your skills as well as know-how to code.
23

Accept Donations

You can also monetize your blog by accepting donations. This works if you are a non-profit website.

There are different ways that you can accept donations to your site. You can use PayPal, Stripe, or any other payment gateway buttons to accept payments. You can also use WPForms to create professional-looking forms as well as enable email integration.

Well, donations are not as effective as other blog monetization techniques but you can raise some revenue based on the generosity of your readers. The best thing is to offer something else to lure your readers.
 Wrapping Up
When it comes to looking for ways to monetize your blog, the best thing is to identify different methods. However, you need to identify what works for your niche. As such every blog needs to be treated differently. Note that for your blog to start making money you need to put in some work.
There you have it, the 24 proven ways on how to monetize your blog. Do share your views about this post in the comments section below. Also, a quick share with your blogger friends would help them ideate and brainstorm better ideas to monetize their website.