Support -

10/10

Coding -

8/10

Design -

10/10

Usability -

10/10
This interview is part of our initiative to know our users take on our themes, web development and other things in general.
Today, we are interviewing Gerhard. He started his carer as an IT guy in an MNC. Now, he runs an online marketing agency to help clients find recognition on the internet.
If you wish to be interviewed by MyThemeShop, get in touch with us. Only requirement is that you must be using any of our free or premium products for more than 3 months.
Here's the full interview.
A. Who are you and what do you do?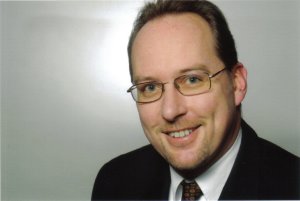 My name is Gerhard, 46 years old, living in Munich, Bavaria, Germany. I'm running a small online marketing agency which leads clients from implementing their visions to monetizing their online appearances.
B. When did you start your first blog or website and how?
Man, I started my online career within a big multi-national company way back in 1999. One of my first task was setting up a company-wide intranet for some thousands of employees.
C. How did you hear about us?
Surfing the net, being convinced by the offer, testing it and remaining really satisfied once implemented 😉
D. Why did you choose MyThemeShop?
Outstanding relation of quality and price!
E. Which MyThemeShop theme/plugin are you using and why?
Theme: Best – Clean & simple & very nice
Plugin: Mega menu – Truly nice, eye-catchy and looking even better on mobile!
F. One thing that would make MyThemeShop better?
Start developing a intuitive WordPress editor. Shortcodes are just the 2nd best option.
G. One tool or website you can't live without?
Since quiet a while: Panguin Tool
More recent & a free, a really nice WordPress Plugin: SumoMe
H. How would you rate MyThemeShop on the scale of 10 for
Support: 10 ( never needed, found everything in the documentation)
Coding: 8 (page speed could be better)
Design: 10 (personal taste but surely there is a theme that you´ll love)
Usability: 10 (e.g. just mentioning the translation interface)
I. Share a brief testimonial about your experience with our products:
Flawless installation & usage. Good documentation. It´s fun playing around with all the customization options!
If one can install WordPress, I don´t see a hurdle to get the MyThemeShop products up and running quickly.
Thanks a lot Gerhard, for sharing with us.
If you wish to check other interviews, you can check here.