PayPal is a well-known platform that allows users to conduct online payment and bank transfers. Using it, you can easily send and receive money across the globe.
Moreover, PayPal does not ask you for more than just your email address and an existing debit card (or credit cards) to register.
After its full takeover by eBay in 2002, it has had tremendous growth in expanding its userbase and the transactions occurring on the platform. To give you an idea, in 2019 alone, Paypal saw a payment volume of $712 billion as compared to just $150 billion in 2012.
The platform is used by digital agencies, freelancers, bloggers, and business owners for sending and receiving payments.
Since many people still prefer to use it to make online payments, there are many other platforms in the game that have come up. Some of them offer a lot more features and services when it comes to secure online transactions.
If you are looking for the best Paypal alternatives, you may want:
Seller protection for your digital goods
Chargebacks should incur a lower fee
Better support (Since PayPal can take up to four business days to respond back to your query)
Better features in terms of doing seamless transactions with more control over the UX
There could be many other reasons, such as having more control over your transaction cycle, the user experience of your application, etc. due to which you could be searching for an alternative solution of Paypal.
In many cases, the transaction charges and the time taken for received money to reflect in your bank account (which could take many days) could be a major reason for finding a better solution.
In this detailed post, we have covered the ten best PayPal alternatives which you can use for doing online transactions and digital payments.
10 Best PayPal Alternatives
1

Skrill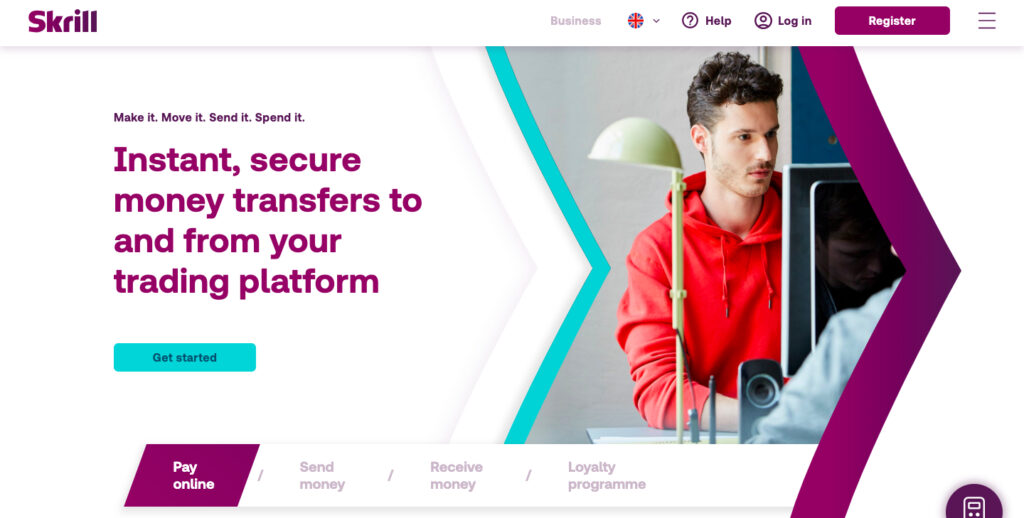 Skrill is widely used in the USA, Europe, and the CIS countries, and it is a great PayPal alternative.
You just need an email address and password to create a sign-up. Once done, you can add your credit card/debit card and bank account to seamlessly transfer and receive payments across the globe.
The best part about Skrill is that it charges relatively low transaction fees for bank transfers and withdrawing funds that range from 1.9% -4.9%.
It allows you to look back accounts, store cards, send and receive money. If you are a Skrill Wallet holder, you just need to pay 1.45% commission, which lets you save a big pile if there is huge money involved in the transaction.
It also has a dedicated support library where you can find answers to the most common queries related to the platform.
You can also join the Skrill loyalty program known as Knect, where you will earn reward points for every transaction you do on the platform. Later once you have enough points, you can exchange them for cash rewards and other bonuses as well.
There is only one concern where the platform charges its private users for inactivity fees. If you haven't used your account for 12 months, Skrill will charge $5 for the same.
Skrill is mainly good for private users and small businesses as it offers you zero deposit fees, zero fees for sending and receiving money, and for withdrawals.
2

TransferWise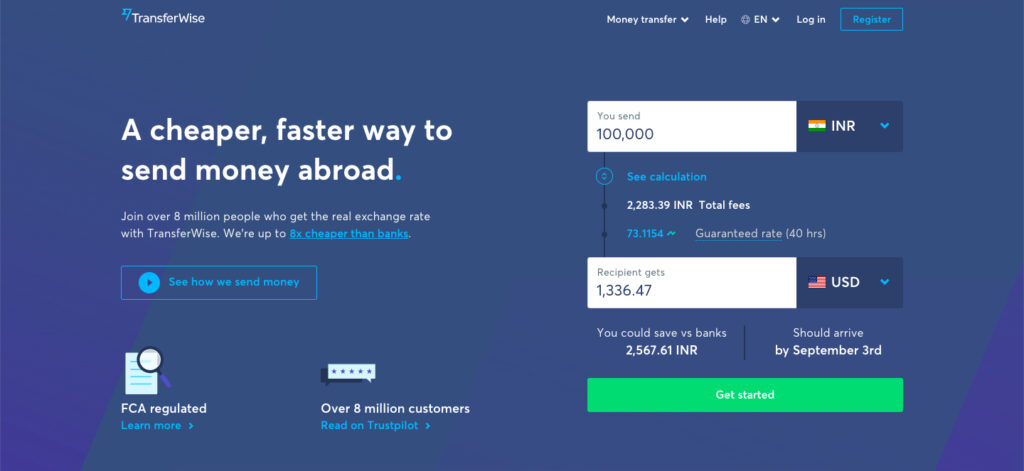 TransferWise is another platform that is a great PayPal alternative as it is one of the leading operators for international transactions and money transfers.
It started its operation in 2011, and today, TransferWise provides the ability to send money from over 43 countries, receive transfers in more than 70 countries, and support more than 49 currencies.
The motto of the company is to make international transfers more accessible. The best away to analyze the same is by checking out some of the feedback from the regular customers on Trustpilot, which gives the platform a 4.6 rating out of 5 which is very good in the segment.
The principle of the service – the transfer can be sent and received only to your bank account/card in national currency.
To manage the cost, Transferwise uses P2P (peer-to-peer) technology. This helps them manage the funds in a way that they incur minimum charges to the end user.
When paying, for most transactions, a classic bank transfer is used; for some currencies, payment is available directly from a bank card or SOFORT payments.
When using the TransferWise mobile application for iOS and Android, payment via Apple Pay or Android Pay is possible
In terms of the transaction fees, there are three ways you can send money – Fast Transfer, Advanced Transfer and Low Cost Transfer.
You can check their fee calculator to calculate the total fee on your transaction.
TransferWise is an ideal solution for sending money not only between countries of Europe and the USA but also from such corners of the world as – New Zealand – Singapore – Australia – Brazil – Turkey – Switzerland – Sweden – Denmark – Canada – China – Norway, and Japan.
Without any doubt, Transferwise is one of the best Paypal alternatives.
3

Payoneer
Regardless of whether you are a business owner, freelancer, or a professional, Payoneer can help you quickly and securely accept payments from international customers and clients.
The platform specializes in various markets and industries, so it does not matter if your company is focused on e-commerce, online advertising, or rental housing. It offers a great alternative to PayPal.
But there is another side to this platform; you may encounter an even higher commission than in PayPal because each service will add its own commission costs. The commission for bank transfers or withdrawing funds to your bank account is 2% + 0.5% for currency conversion.
Amazon, the Internet giant, has called Payoneer, the US payment service provider, the "Preferred Method of Receiving Payments," for merchants and partners. This is, at least, a worthy statement to have a fair idea about the platform.
Payoneer was founded in 2005 and made receiving payments from the United States, Europe, Great Britain, Japan, and China quick and simple.
Payoneer payment cards are used by millions of customers around the world.
Though, you need to use Payoneer wisely to withdraw funds from ATMs at the lowest cost and withdraw to a bank account. Nevertheless, it is one of the best alternatives of Paypal.
The platform is quite popular in Asian countries like India, Pakistan, and Bangladesh as it helps freelancers to receive a payment from the US and other countries.
One can use the same for receiving their affiliate income as Payoneer offers the best in the industry currency conversion rates from Dollar to other national currency.
4

Stripe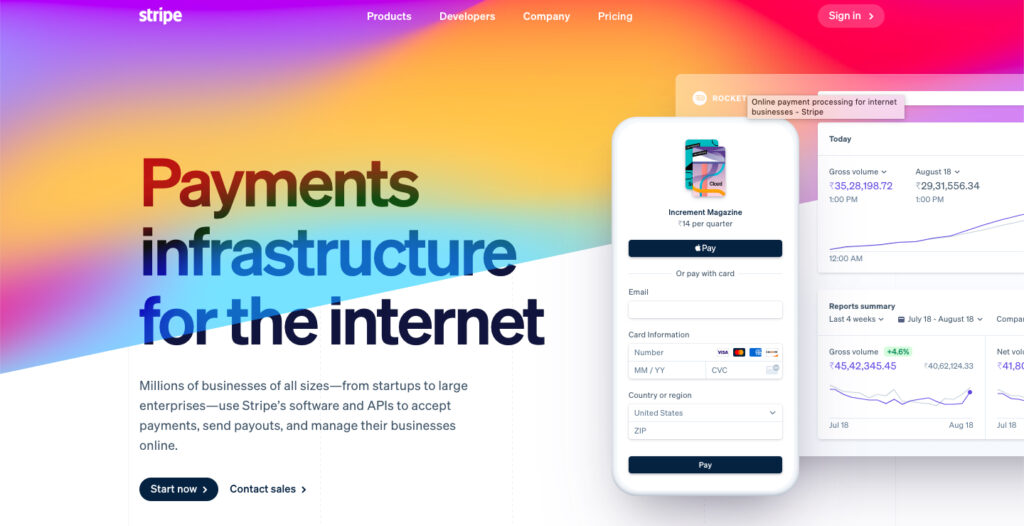 Stripe is a well-known payment system created by two brothers from Ireland, John and Patrick Collison in 2010. Now it is one of the main competitors of PayPal.
It is one company that came up with the idea: "Something is wrong with the market where PayPal dominates but still does not satisfy the consumers."
Stripe is aimed at sellers and entrepreneurs as they are the main users of the platform. The platform is aimed to become the perfect intermediary on the Internet between the customer's cards and seller accounts.
If you compare PayPal and Stripe tariffs, you can see that they are very similar, but the second one is cheaper, which means lesser transaction fees, especially for international payments.
However, if you delve into a detailed comparison of the two payment systems, the advantages of Stripe become less obvious.
Based on the experience of many companies operating in the foreign market, we can confidently say that Stripe is one of the best gateways for receiving payments from anywhere in the world.
If you are engaged in online business and do not want to face problems such as registering an IP or legal entity, freezing funds, long payments, then Stripe is the most suitable option for you and one of the best PayPal alternatives.
5

2CheckOut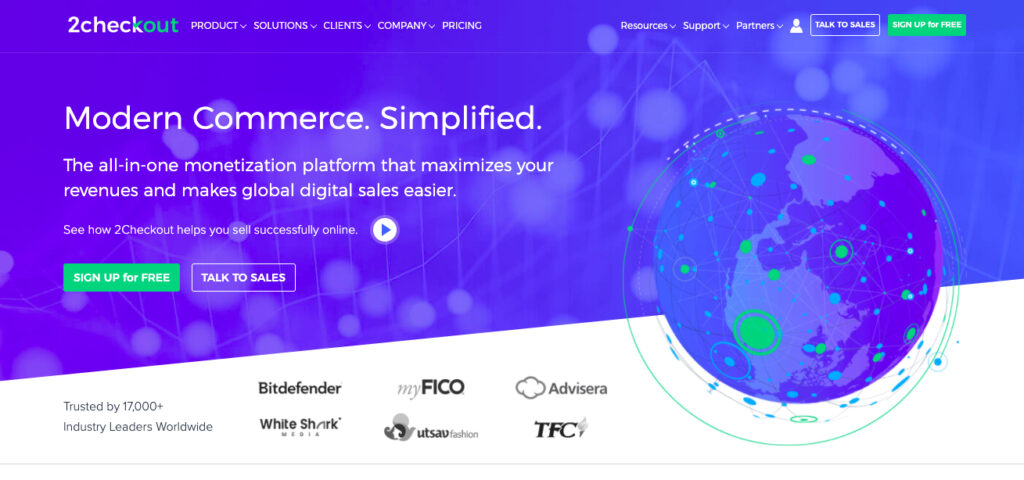 2CheckOut is a payment platform that supports transactions on a global scale. It supports 100 currencies and more than 33 languages, which makes it a preferred platform for doing transactions across most of the countries.
It is trusted by more than 17000 industry leaders and businesses for making digital sales and certainly adds to the category of being one of the best PayPal alternatives.
Regarding the commission fee, it mostly depends on which country you are in. For eg, in the US, the commission will be 3.5% + $0.35 per transaction.
You can use the platform to enable payments from your customers on your website. You just need to connect 2Checkout's Avangate, and you are good to go.
It is a great platform for SaaS businesses as you can sign up customers for recurring payments as well.
It also helps you to drive maximum lifetime value from your customers by offering you a solid infrastructure to manage online payments.
2CheckOut also offers you detailed documentation to use their platform easily.
In terms of security, every transaction on the platforms is checked by applying more than 300 fraud rules so that your transactions are always secure.
6

Authorize.Net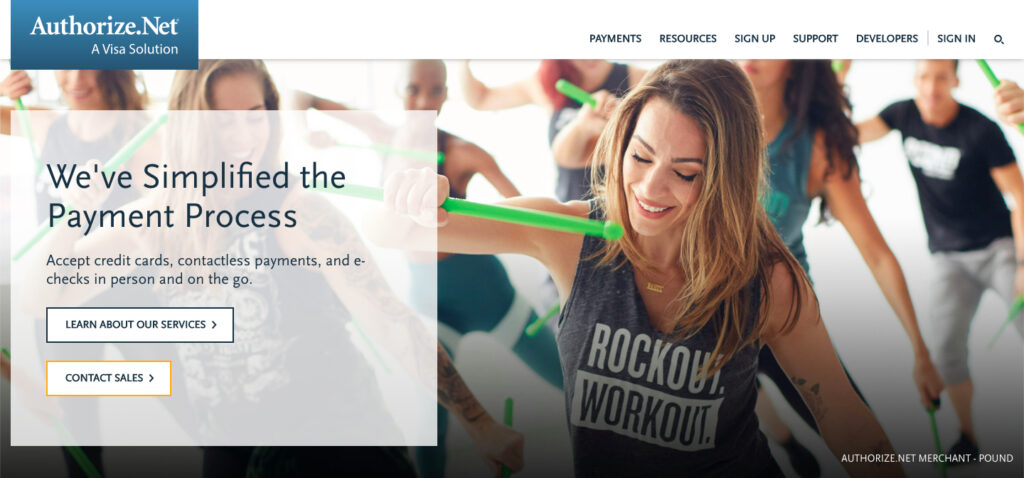 Authorize.net is not very popular, though, it is another PayPal alternative that you can check for doing online transfers.
It is a subsidiary of Visa and offers the best support amongst all the payment platforms that we have discussed so far.
They did their cohort in 1996 by doing a pilot with small businesses, now, Authorize.Net has more than 45,000 merchants and the platforms itself handles more than $149 billion in payments on an average per year.
If you are someone who would want to send or accept electronic transactions in person, Authorize.Net is the platform for you.
You can send/receive payments in person, online, or even over your smartphone using this payment gateway.
The platform has been repeatedly praised for its reliability and security.
They also integrate with Apple Pay, PayPal, and Visa Checkout and allows you to accept payments from your customers across the globe. Though, for this, your business should be based in – Canada, United Kingdom, United States, Europe, or Australia.
Regarding the pricing, you can sign up on the platforms with zero setup fee. You will be charged 2.9% + 0.30 cents per transaction.
7

Amazon Pay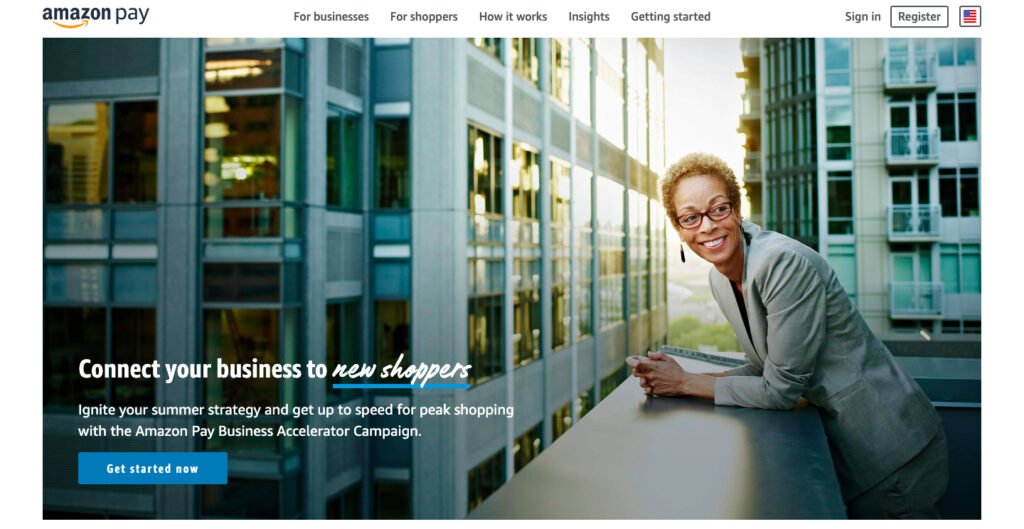 You can use Amazon Pay on your online store, and it would act as a great payment platform if your users are already aware about Amazon.
Amazon Pay enables your customers to make payments using their own Amazon account credentials. This makes the transaction process fast without much friction.
Don't be amazed if you get better conversion rates on your store because Amazon pay lets your customers make the payment process so seamless that your customers do not have to think much about how to do the transaction.
Moreover, you are enjoying the trust your customers have on Amazon for your own benefit.
Regarding the security, you can be assured of that as Amazon makes sure that all your online payments and transactions are secure. The transaction includes fraud protections and offers you the same level of security as Paypal.
Regarding the commission charges and pricing, it is similar to Paypal. You will be charged 2.9% + $0.30 for domestic US transactions and 3.9% + $0.30 for non US transactions.
The benefit of using Amazon pay is that it can be used on any device, smartphone, or desktop, which makes it a great option to receive payments on your online store.
8

Venmo
Venmo is a widely popular payment platform amongst the millennials. It is a simple digital wallet that you can use to send money to your contacts.
The best part, it is free to do transactions from your bank account. Though, if you pay using credit cards, there will be a 3% charge. In short, you can enjoy commission free transactions if you are using your account or debit card for the transaction.
It is a platform catered towards sending money to your known contacts. For eg, you can use Venmo to split the money amongst your friends during a trip or any other common outings. The only condition is that you and your friend's account should be connected to Venmo.
It could be used for accepting payments in a physical store. For e.g., Let's say you run a salon, you can take payments from your regular customers through Venmo and make the process seamless.
Venmo could be a really useful application to manage payments during the times of COVID-19 as it promotes cashless payments with a few clicks.
Moreover, you are using it for sending or receiving payments from your trusted network, which is good.
9

Google Pay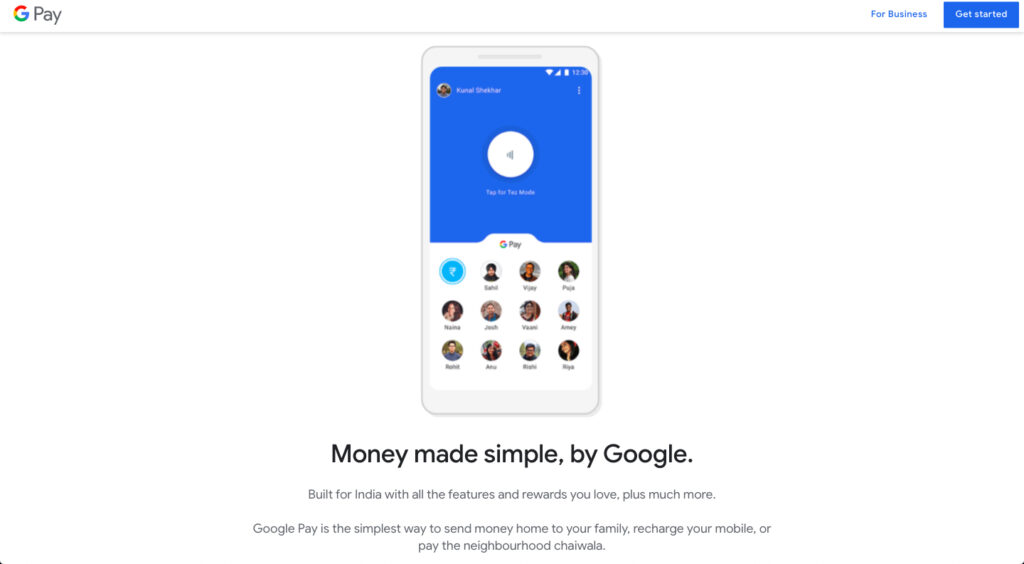 Google Pay – formerly known as Android Pay – is a service that allows you to pay for purchases from physical stores, websites, and online shopping apps.
It can be used in any store and other places where terminals for contactless payment are installed. You have probably already seen similar devices at the box office and grocery stores.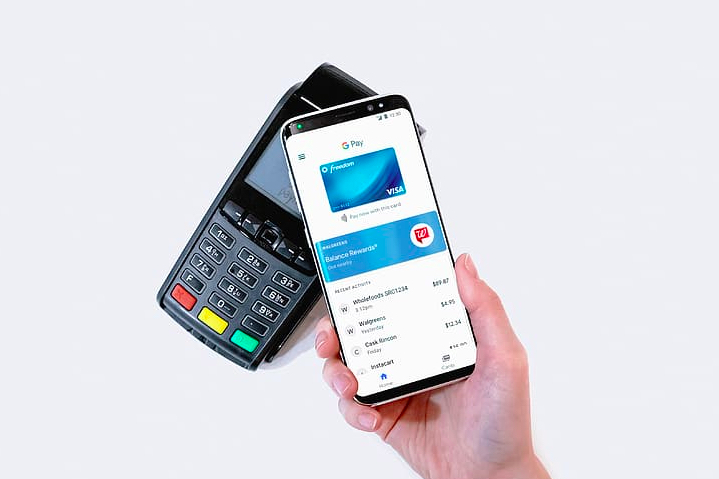 To pay via Google Pay, just bring your smartphone to such a terminal instead of a card. This is more convenient during Covid-19 since you do not need to carry a lot of currency with you.
As for online shopping: sites and applications that accept money through Google Pay, display a button with the logo of the same. You just need to click on the same to process your transaction with the help of your smartphone.
This method eliminates the need to enter card details each time and thereby significantly speeds up the process.
Google says payment through Google Pay is secure. All financial data is encrypted and stored on secure servers. In addition, when paying, the seller does not even receive your card number: instead, he sees only the virtual account number that is assigned to each card.
10

WePay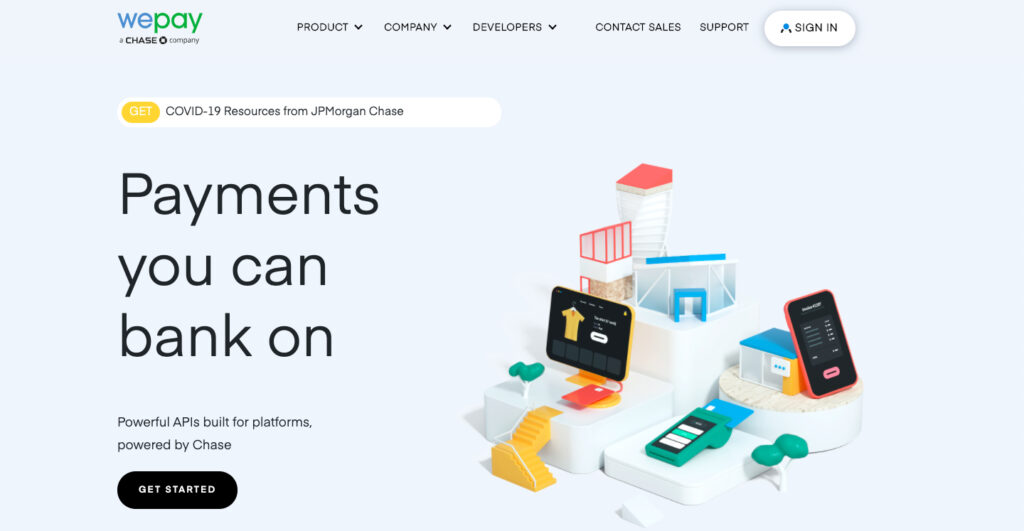 WePay is another great PayPal alternative and offers a great payment solution for your e-commerce business.
It is a JPMorgan Chase company that provides integrated payment platforms for SaaS and crowdfunding sites. You can easily get started by creating a merchant account and integrating the payment system into your online store.
You can get your account up and running on the platform pretty quickly. It supports a diverse range of online payment options. Along with that, the best part is, there isn't any monthly fee for the same. You only pay when you do certain transactions.
It offers three services – Link, Clear, and Core.
The Link offers the merchants to conduct online transactions through the integrated payment. The earnings feed is automatically deposited into Chase accounts. As a merchant, you'll have to pay 2.9% + $0.25 per transaction.
Clear is a white label payment where merchants can set their own pricing. It gives the merchants dynamic control over their applications and how they want to integrate the same. It also lets you control the user's experience.
Finally, Core is for companies that do a lot of transactions and aspire to become complete payment facilitators. Core lets merchants integrate fully with Chase's infrastructure that includes both – payment processing + cash management. This gives merchants the flexibility and control over their apps. They can control the UX, including the transaction life cycle.
The only glitch is that it does not accept funds from Paypal. Nevertheless, it is also one of the best PayPal alternatives.
Conclusion
We hope that you were able to find the right PayPal alternative for your online payments. Most of these platforms need just your email address and password to create an account on their platform.
You could use these Paypal Alternatives to do money transactions for your online/offline business. These would also be great platforms for bloggers, freelancers, and minimalists to receive money from different parts of the globe.
You might also look at using the above platforms, which suits the most in your country. For e.g., Transferwise is highly used in the UK, and you will find the majority of the merchants and users on the platform as compared to Paypal.
Finally, to conclude, PayPal is still the largest shareholder when it comes to doing online payments and money transfers from one country to another.
Though at many times, one would want features like seller protection, less transaction fees, and better one-to-one support where PayPal might not fit right for everyone. In such a case, you can choose one of the above platforms as all of them are highly trusted.
Finally, which platform did you find as a good PayPal alternative? Also, what is the major reason for you to switch from Paypal? Don't forget to share your views in the comments section below.